If someone chooses a diamond solitaire pendant for you, then you must know that you are special to them. Diamond solitaire pendants are accessories for special occasions and are worn with both pride and gratitude. Since they are not to be concealed, you may need to follow a few techniques to allow these pendants to shine.
A diamond solitaire is not your ordinary accessory. It is the epitome of sophistication and will bring out the glamour in your look effortlessly. Diamonds have a way of bringing out classic appeal while at the same time allowing you to appear contemporary.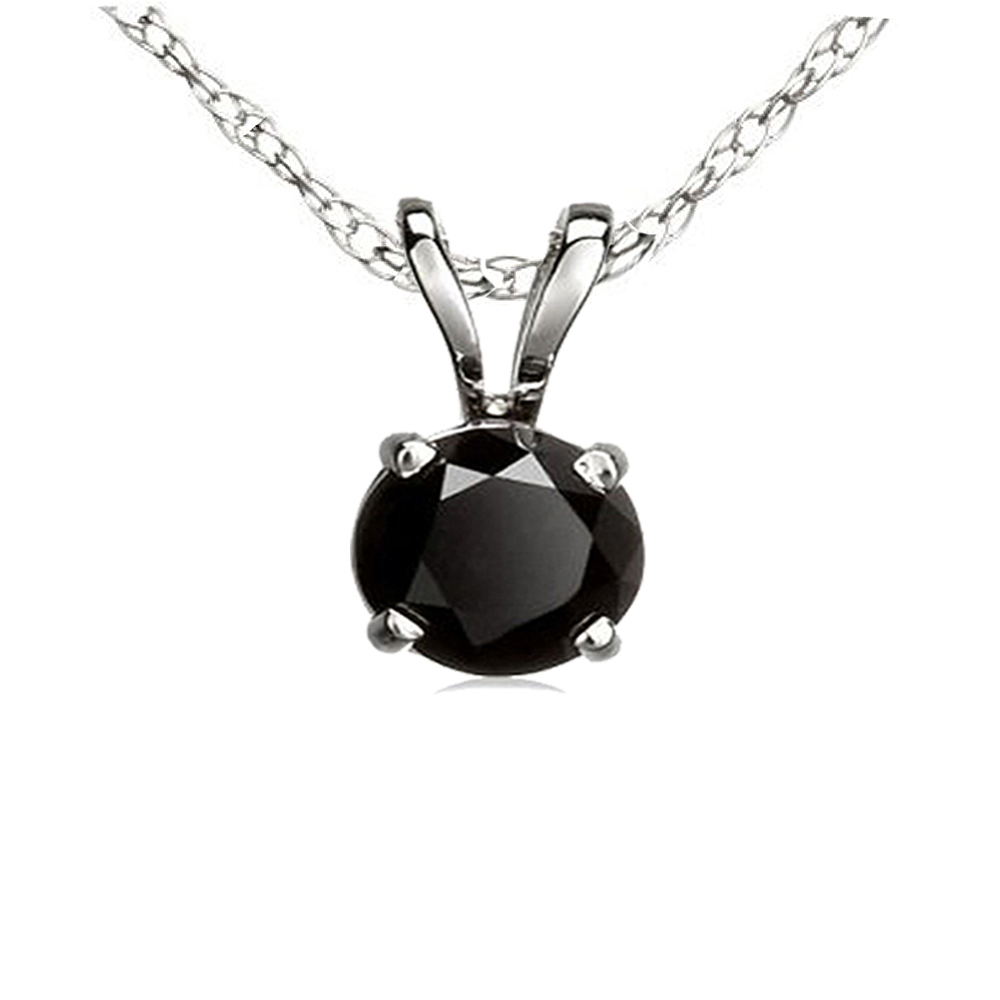 While one person will appear elegant, stand out, and enjoy an amazing photo moment, a diamond can appear misplaced on another. The difference is in the knowledge of the rules that wearers of any diamond solitaire pendant follow. Here are ideas to consider so that your diamond pendants can shine and transform your persona forever.
1.Less is Glamorous
Keep it as simple as possible. Diamonds are visible from a distance and do not require any enhancement or secondary jewelry to draw attention to them. Allow your diamond pendant to shine.
If you want your pendant to stand out, you must choose the right clothing. For instance, choose a color, pattern, and design that ensure that the pendant is not lost in the entire ensemble. Ensure that you wear only a single chain on your neck and leave enough clearance on your neckline to let your diamond stand out.
Although the idea almost rules out the use of particular patterns on your dress or top, it is not meant to change your fashion choices. It is an invitation to find the delicate balance between the design of the neck of your dress and your neckline.
Dressing down in a diamond accessory is the opposite of what you should be doing. The natural choice is to accompany the pendant with the most glamorous dress or top possible. However, the truth is that diamonds do not like competition. They demand to shine alone because their sparkle is sufficient to attract all the attention and confidence you need for any occasion. Pick the minimalistic idea and see the resultant magic.
2.Buy the Right Pendant
There is a specific pendant for you. If you look for it diligently, you will find yourself the most beautiful creation on earth. Therefore, do not just buy any pendant. Think intensely before buying a pendant and you will love what you take home.
A diamond solitaire pendant is more than what you see on the display stand. While it may look good on the stand, you may end up with an eyesore even after you buy the most expensive pendant. Here are cardinal tips to consider when buying a diamond pendant.
Shape – the shape of a pendant will define how it looks on your neck. The ultimate shape will depend on the center diamond mounted on the pendant. Still, personal preference will determine the shape you pick.
Type of metal – all metal variations offer different properties. Since the diamond is mounted on metal, the metal will affect the durability of the pendant. For instance, yellow gold is softer than white gold and so it would be less durable than white gold or platinum. So, while you make a personal choice, you must consider these properties.
Diamond setting – the setting only appears to affect the shape but there is more. The setting of your pendant will affect the visibility, durability, and overall safety of your diamond. If you want to show off most of your diamond, you should choose prongs. However, the exposure may cause your stones to chip or fall off. Bezels secure your stones but will hide most of the diamonds.
Quality of Diamonds – color and personal preferences are important to consider when choosing diamonds. However, the ultimate choice should be done based on the 4Cs of the diamond; these are cut, clarity, carat weight, and color.
Diamonds are not selective and will allow you to wear them with different clothes, to dynamic occasions, and in a variety of environments. Work with your budget and aim to buy the best pendant. The market is generous and will offer you good options without causing you to search too far.
3.Layers, Layers, and More Layers
Diamonds love to have company as long as it is of fellow diamonds. This explains the beauty and need for layering. Layering elevates the stones to boost their visibility. It will also help the diamonds to dominate your sense of style and your neckline.
Layers give designers a chance to elevate their creativity. Instead of settling for a single type of stone, you can layer different colors, cuts, carat weights, and stone clarities.
4.Watch Your Neckline
Your neckline is shaped by the clothes you choose to wear and your natural physique. Some people have long necks while others have shorter ones. Choose a top or blouse that leaves sufficient space for your pendant to be seen. The length of the chain will also determine whether the pendant will be visible or not.
5.Personal Preference
While you may have seen a lot of beautiful people wearing diamond pendants, you have a chance to create a personal style that will be picked up by the world. It is these personal choices that give you confidence once you step out of your house. Give the world a chance to see your creativity and you will never be compared to anyone.
A diamond solitaire pendant is alive and will draw the energy of the surrounding environment to you. Its beauty and shine can be seen in the thought you put when choosing the pendant. Make a personal choice for each occasion and the pendant will adapt. If the diamonds you wear are appreciated, they can transform your persona into a glamorous wonder.