Here Are Some Tips to Know:
Buying a gift is one of the most tedious if not stressful tasks. Everyone wants to find something special and unique for a loved one on special occasions. Whether for a birthday, a wedding anniversary or an engagement, your gift has to be practical and memorable.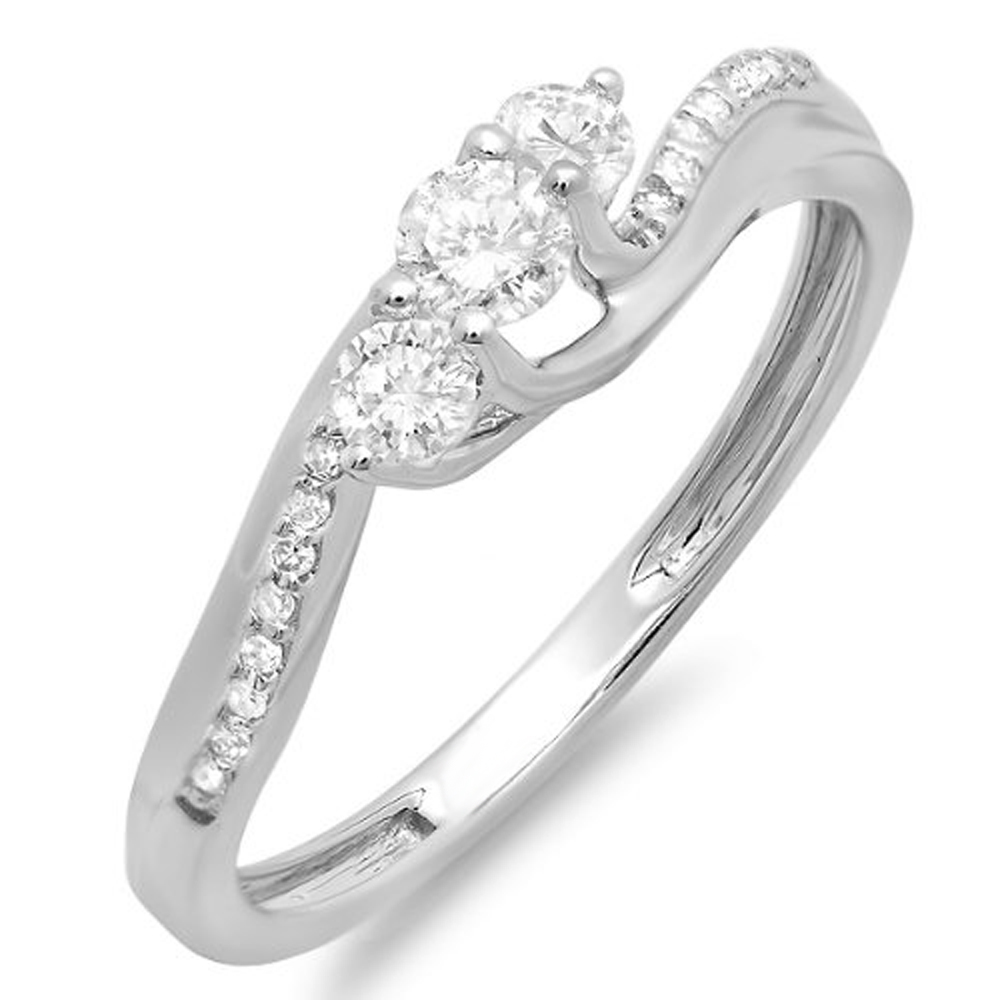 Jewelry items fit the bill as you can always find something outstanding that the recipient will love. Jewelry accessories are also a popular gifting option because most people love stylish pieces to accentuate their looks. Gifting jewelry items is an age-old tradition. Nevertheless, choosing the perfect gift is seldom easy.
If you want to awe a special person on that big day in their lives, you have to go the extra lengths to find an impeccable jewelry gift.
This guide offers tips to help you find that perfect gift for a special occasion.
1. Baby Jewelry
One of the happiest moments in life is when a new bundle of joy arrives. It is a joyous moment, for the new parents, family, friends and the entire community. When it comes to christening, you have an opportunity to celebrate the arrival of the baby with a special gift.
Most people go for simple items such as toiletry and baby wear but you can change the trend by choosing a special heirloom gift of jewelry.
For instance, think of a baby bracelet engraved with their name, date and time of birth and a lovely message. On the other hand, you can opt for a lovely charm bracelet, a pearl necklace or other memorable gifts for the baby.
2. Push Presents
It is important to appreciate the new parents as well and the best way to do this is with a push present. The tradition of push presents originated from India where a new mother had to receive gifts from her parents and in-laws.
Today, push presents are a common feature of celebrations after birth. You can celebrate the new mother using a mother's necklace with a personalized engraved message. Pick a suitable pendant shape such as a baby's feet, angels or a heart, and have a special message engraved on it.
As a proud dad, you have to think outside the box to come up with the perfect gift to show your appreciation. A gold bracelet with a special engraved message or even those diamond studs your wife has always admired will do the trick.
To make your bracelet, earrings or ring even more appropriate, you can choose a birthstone and have it set in gold, platinum, sterling silver or other high-quality metal.
Every month has a specific traditional gem; for instance garnet for January, Emerald for May and Sapphire for September, etc.
3. Engagement and Wedding Gifts
Among the crucial milestones, you will mark in your adult life an engagement and wedding top the list. These two are special occasions and form the foundation of a long-term relationship. It is thus important to mark them with special gifts as a couple.
A princess cut diamond engagement ring is a no-brainer for the bride to be and you can choose from a variety of ring settings. For the groom, a premium gold watch is a perfect gift but you can also opt for cuff links or a tiepin are good gifts as well.
During the engagement and the wedding, the bride receives most of these gifts. You will thus find many jewelry gift options on the market. From diamond rings, diamond tennis bracelets, sterling silver anklets, diamond studs to gold pendants, you have a wide range of jewelry from which to choose.
4. Perfect Anniversary Gifts
An anniversary is a crucial milestone in your marriage. It is an opportunity to reflect on your life together and renew your vows. Well, this special occasion can do with a jewelry gift.
Traditionally, anniversaries have specific gemstones to mark them but you can always look for alternatives that fall in your budget. The 1st anniversary is gold and you have a wide range of accessories to choose from.
For her, you can go for a simple gold bracelet or necklace. Gold is timeless and every woman loves it. For him, a gold watch, cufflink, tiepin or a chain bracelet will do the trick.
The stone of choice for the second anniversary is garnet, pearls for the third up to the 10th anniversary. On the 10th anniversary, you should dazzle your spouse with a diamond. This could be an anniversary ring, diamond stud earrings, or tennis bracelet.
The 25th anniversary is an important occasion in which you can celebrate with sterling silver jewelry including anniversary rings, anklets, and silver bracelets, among others.
5. Birthdays
A birthday is a perfect milestone to commemorate with a gift of jewelry. If you always struggle to find the best birthday gifts, it is time to try jewelry for that special person in your life.
Jewelry birthday gifts are appropriate for family, friends, colleagues and, spouses. It is advisable to customize your birthday gift by engraving or choosing the recipient's favorite gem, color or metal.
From earrings, necklaces, signature bracelets, rings, ankle bracelets to studs, you have a wide range of jewelry gifts from which to choose.
Final Thoughts
It is important to appreciate the special people in your life as many times as possible, especially when they mark important milestones in their life. These special occasions call for a special gift. However, finding the most appropriate gift is not easy. After years of gifting, you might feel like you have run out of ideas. You can never go wrong when you gift someone jewelry. It is easy to customize jewelry accessories to suit every special occasion. This means your gift will always stand out and impress the recipient.