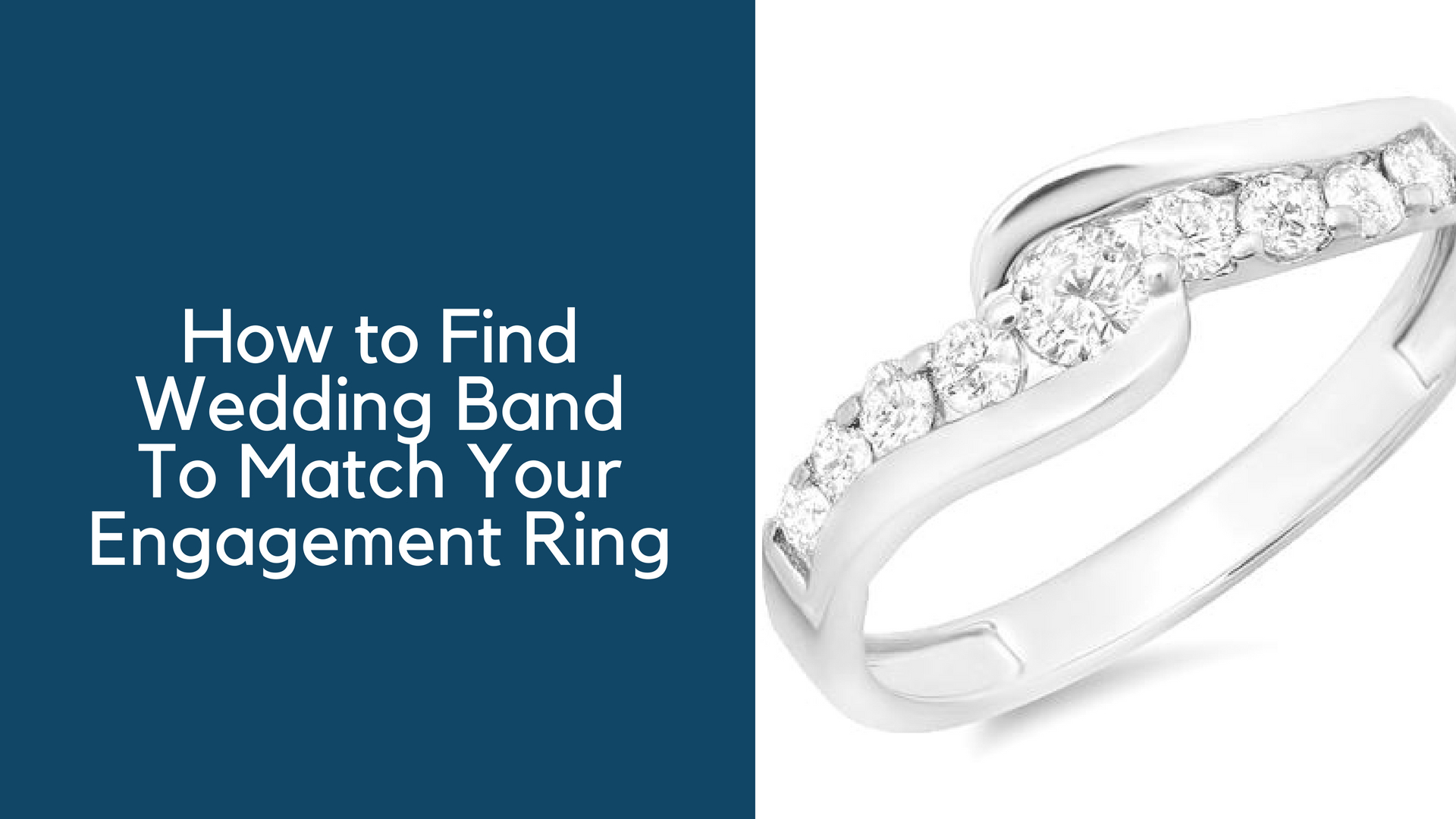 Finding the perfect engagement ring is an arduous, tedious and frightening task for most grooms. It involves hopping from one jewelry store to the other. You have to learn about ring styles, settings and much more. What's more, you have to choose the perfect stones, and all this time, you have to stay alert for scams. But it's not yet over once you have selected the perfect ring as you still have one more task; choosing a wedding ring. For most grooms, this doesn't feature in their minds and they do it at the last minute. While most people buy weddings bands as an afterthought, it is important to appreciate the importance of this piece in marking the transition from the status of "engaged" to "married." Well, if you have found that sparkling ring, it is time to pick a wedding ring. The trick is in finding a piece that easily matches with the ring in size and design and it is not easy.
In this article, you will find tips to help you find diamond wedding bands that perfectly matches the brilliant ring you had bought earlier. Keep reading.
Set a Budget and Stick to it
In a rush to find the perfect wedding band, most people mess up and end up buying expensive but unsuitable pieces. You need to consider your financial situation and set a budget for the new piece. Don't ruin your finances as you start a life together by borrowing to buy the best wedding ring in the store. Instead, set a figure in mind and stick to it. Never start shopping for wedding jewelry without a budget.
Start Shopping Early
Shopping for engagement and wedding rings should start early. It is easier to scour the market and look at available options before making your choice. You have enough time to compare and find the best pieces for your spouse.
Well, matching a wedding band and engagement ring doesn't have to frighten you. Start shopping early, look at pairing to find the best band style for the ring style, consider your partner's preferences, buy the bridal set together and remember to let the ring guide your decision.
Use the Engagement Ring as Your Guide
Considering you had done enough research on your partner's preferences in jewelry, you should use the ring to find the perfect wedding band. In your mind, you should already have in mind your spouse's style, ring design and color preferences and lifestyle. These are the factors you should have used to buy the cheap engagement rings. They are the same considerations to use for the wedding band.
Metal choice
In most cases, it is advisable to choose the same match the metal for the engagement and wedding ring. For instance, if you had chosen yellow gold for the ring, it is advisable to go with the same for the wedding ring.
Wedding Band/Ring Pairing
The setting chosen for the ring will determine how the wedding band looks. For instance, classic engagement ring styles work perfectly if you want the band to sit flush with the ring. There are other pairings for rings and wedding bands that work together. Take a look:
Notched/curved band looks perfect with solitaire engagement rings. The band adds beauty/ sparkle to the ring.
Chevron wedding band work well with Marquise and pear-cut rings.
Pavé wedding bands work perfectly with halo and three-stone engagement rings. The pave diamonds add maximum sparkle to the bridal set.
Twisted bands can work perfectly with an oval engagement ring by giving it more visual appeal.
Channel-set wedding bands look good on simple engagement rings and channel settings. The band adds that much-needed edge to the ring.
Flat, unembellished wedding band can look good when matched with a bezel setting ring. The band sits flush under the elevated stone.
Wedding bands with colored stones work ideally with colored engagement rings for a cohesive look.
Eternity wedding bands will work well with emerald, princess and Asscher cuts. The baguettes should have a similar shape as the main stone on the ring for the best effect.
Buy Engagement and Wedding Ring as a Bridal Set
The best secret to matching engagement rings and bands is buying them as a set. Most jewelry stores today offer such sets to make things easier for couples. They look beautiful as the idea behind the design is to match the two as regards style and size. It is easy to dovetail the ring and band and get that cohesive look that is so elusive.
You not only save money when you decide to buy this as a set but you also save time. You don't have to go back to the market for another round of stressful shopping. The two pieces are a set, and the design looks great. Your partner will appreciate the thought and effort that went into the customization process.
Consider your Partner's Style and Preferences
When buying a matching band for engagement rings, you need to consider your partner's lifestyle, style, and preferences. Make sure you buy a band that not only marks this special occasion but one your partner will find easy wearing and maintaining.
Consider Maintenance
It is all good to buy a brilliant band for your wedding but if it will not last; there is no need to spend money on it. The band you choose must match the durability of the ring you had earlier bought. Avoid metals which require regular polishing and instead for a hard metal which is scratch-resistant.