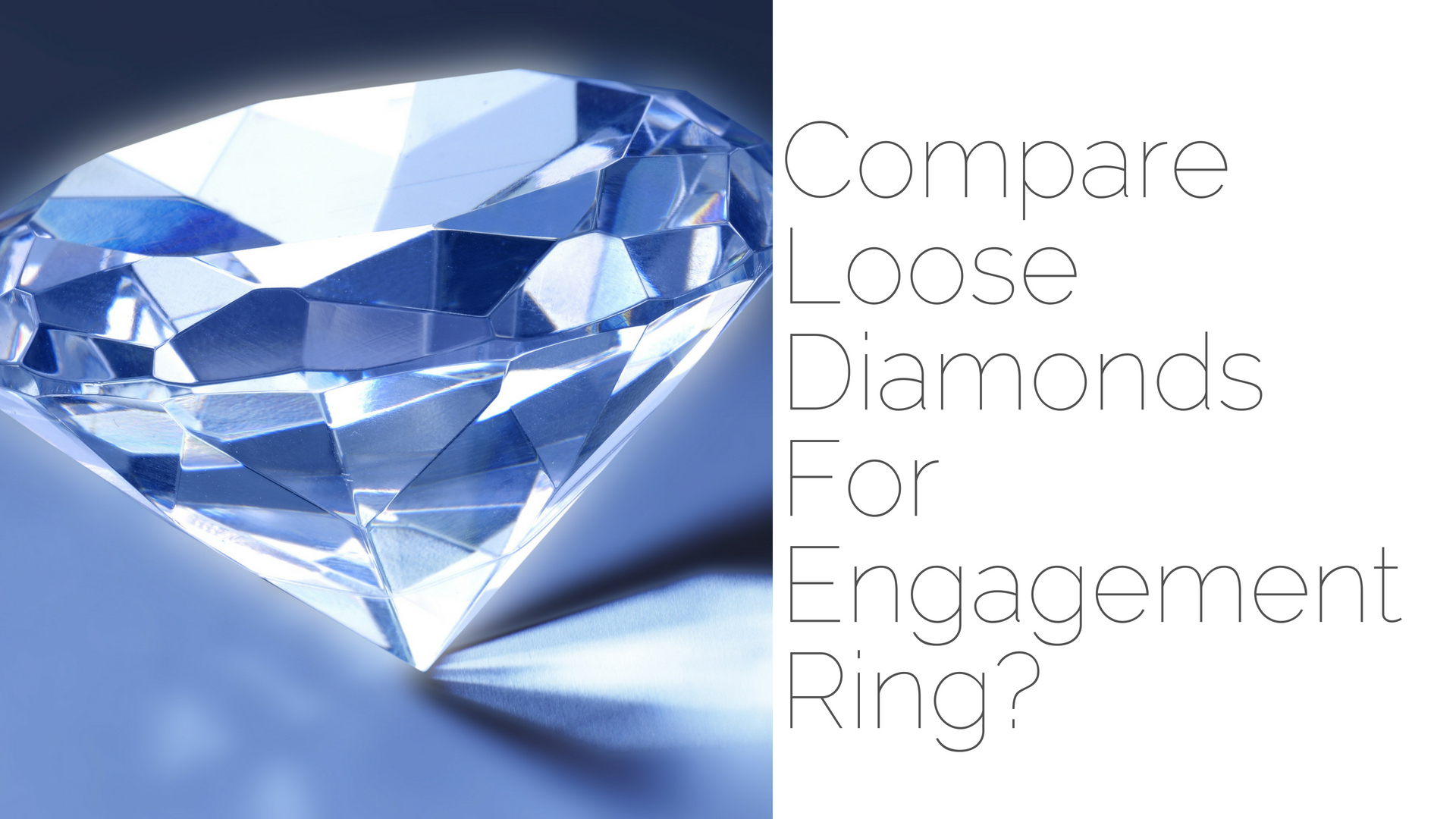 They say a diamond is a girl's best friend. Deciding to buy a custom diamond engagement ring is one of the best decisions you could make. What's more, proposing with a customized ring makes the occasion all the more special because the customization allows for the designing of a ring that reflects your lover's personality. If you want to pull off a dream engagement, you should learn about the world of diamond engagement rings. Any groom who has tried shopping for a diamond engagement ring will tell you this is not easy. You might have the ring style, metal, setting and everything else in place but without the right choice of stone, everything will fail. For this reason, you have to use comparative shopping to find the ideal loose diamond that would suit your perfect engagement ring.
Comparing a wide array of diamonds is not an easy task. However, in this article, you will find steps that you could follow to find the perfect stone(s) for your diamond ring. Take a look:
Create a Budget and Stick to It
There is no set budget on how much you should spend on an engagement ring. It all boils down to your financial capability. However, in 2017 research showed that the average amount spent on an engagement ring was around $6,351. This is up from $5,095 in 2011.
Grooms now spend more to impress their lovers but this should not be the guiding factor. Instead, consider your financial situation and remember that there will be other expenses to bear shortly. While buying the dream engagement ring is good, do not ruin your finances especially when you are about to start a life together. When comparing loose diamonds for the engagement ring, it is best to create a realistic budget and stick to it.
Learn the Basics of Diamond Shopping (The 4Cs)
If you have ever shopped for a diamond, it is likely that you came across the all-important 4Cs of diamond quality. They are aspects that determine the quality of the stone you eventually buy for the engagement ring. By understanding all of these qualities, it is easier to buy high-quality diamonds for the engagement ring, and get good value for money while at it.
The following is a brief overview of the 4Cs:
Color
The diamond color scale ranges from D to Z with the D being colorless stones and Z diamonds including hues of distinct yellow, brown or gray. Colorless diamonds are expensive but fancy diamonds are also highly valued and costly.
Cut
This is the most important aspect that determines the quality of a loose diamond. It is also the most difficult to get right. The quality of the cut determines a diamond's brilliance and is thus crucial to the quality of a diamond. The cut affects brilliance. You can have the same stone cut into different appearances. According to GIA, diamonds are graded from Poor to Good, and then Excellent. Go for the best workmanship if you want your diamond to become the focal point of the engagement ring. It is advisable to opt for a round-brilliant diamond with a cut grade of very good or ideal; or if you have the money, buy a hearts and arrows diamond. A high cut grade will automatically maximize the appearance of a diamond hence the need to focus more on this aspect when comparing different diamonds.
Clarity
The clarity of a diamond refers to the presence or absence of imperfections in a loose diamond. As diamonds are a natural material, it is almost impossible to find a flawless stone. If you find one, you may have to pay a foot and arm for it. Clarity is the least important factor when comparing diamonds for your ring. The clarity grades start at SI2 through to FL (flawless diamonds).
Most customers opt for VS2 or SI1 clarity grades. However, others who want higher clarity levels go up to IF or opt for VVS grades. Remember flaws are not visible to the naked eye and as such, if you buy a 1 to 2-carat diamond, you can opt for SI1 or better. For larger diamonds (those that are over 2 carats) opt for VS2 or higher, because these larger diamonds may have inclusions that are visible to the naked eye.
Carat Weight
Carat is the measurement of a loose diamond's weight or mass. As the carat weight increases, so does the size of a diamond. Start with a 1-carat stone and move on to the other aspects of the quality.
You need to prioritize aspects that matter most to you when you want to find the perfect diamond for an engagement ring.
Use Grading Reports
To make things easier when shopping for diamonds for engagement rings, you can opt to use grading reports for the stones. Make sure the reports are from the same lab. The report tells if the stone is natural or synthetic and if it has undergone any treatment to enhance its quality.
Calculate Prices
Now that you have narrowed down your selection of a loose diamond that you want for your ring, it is time to compare prices of each stone. The carat weight is the most important aspect to give a rough estimate of the stone. When comparing different diamonds, make sure that they are similar in weight, clarity, color, and cut. Carat weight affects pricing a lot and you can choose a diamond this is lesser in carat weight, and higher in brilliance by choosing a better cut.
There may be other things for you to consider when choosing the perfect diamond. These could include the reputation of the jeweler, the shape of the diamond, origins of the stone and your partner's preferences. The idea is to balance all these factors to choose the right diamonds for your engagement ring.