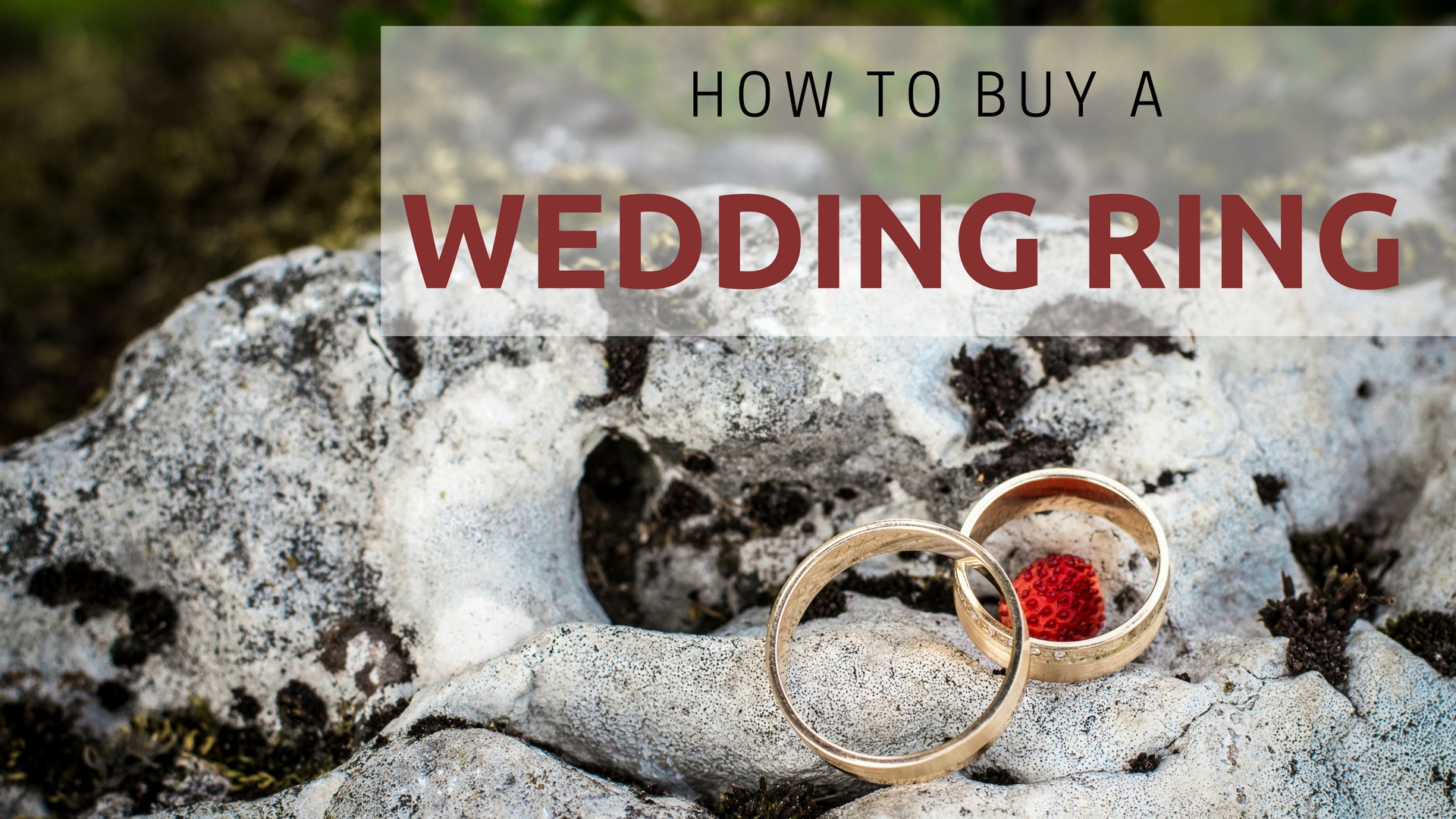 Unlike other forms of jewelry, you would wear a wedding ring for the rest of your life. A lot of thought goes into choosing the right wedding ring. The sheer volume of wedding rings available in the market is overwhelming and you may find the process of choosing the perfect one from among them quite daunting.
You would need to find the perfect style, choose the right metal, customize and compare prices among other things. It goes without saying that diamond wedding bands are a popular choice but there are still many other important decisions to make before you purchase one of them. Here is how to choose a wedding ring and help you get value for your money.
DECIDE ON A BUDGET
Before learn, how to choose a wedding ring style, create a budget and stick to it. In fact, a wedding band is an important item in your wedding budget. High-quality rings can be costly and you need to work with a concrete budget to find the perfect piece.
START YOUR SEARCH EARLY
If you are looking for the perfect wedding ring style, you need to start shopping early. Start the search months before the wedding date to ensure that you have enough time to look at as many designs as possible. If you decide to get yourself a bespoke weddings band it is easier to collaborate with your jewelry designer to get the weddings band of your dreams.
CONSIDER YOUR PERSONALITY AND LIFESTYLE
Assess your needs before hitting the jewelry stores. After all, this is your wedding and the ring you choose carries a lot of meaning. A perfect wedding ring should reflect your personality and fit perfectly with your lifestyle. The last thing you want is to buy a wedding ring that you have to remove every time you perform daily tasks.
Consider your type of lifestyle when choosing the material and design of the ring. For instance, if you are an outdoors person, you need a durable diamond ring with a prong setting to protect the stones. If you love nature, the type of ring style you choose should also reflect your character. Ultimately, your wedding bands as a couple should not only be stylish but also easy and practical to wear.
CONSIDER BUYING ENGAGEMENT AND WEDDING RING TOGETHER
This idea is slowly gaining popularity as couples consider cost-saving methods during their nuptials. Yes, the element of surprise is lost if you decide to buy wedding and cheap engagement rings together but there are still many reasons to follow this approach.
You save a lot of time that you would otherwise spend shopping for the two rings separately. More importantly, the customization of a bridal set is easier when both of you are involved in the shopping process. When you buy these rings together, you enjoy more customization options. You also have more freedom to create a truly unique wedding band with more symbolic meaning.
SHOP TOGETHER
This is the best decision you can ever make when shopping for wedding bands. You can exchange ideas to find the perfect pieces and if possible collaborate to finalize a design to get the perfect matching wedding bands. Even if you do not want to match your rings, shopping together is fun and you will find the process less intimidating.
CHOOSE THE METAL
There are many types of wedding ring styles on the market and it is advisable to learn about as many of them as possible. For a start, learn about the most common metals used to construct weddings bands and evaluate each based on its qualities, pros, and cons. Some of the popular wedding ring metals include;
Platinum: The most durable metal in jewelry manufacture but also very expensive
Gold: There are different varieties including yellow (traditional choice), white (beautiful but tarnishes with time, requires rhodium plating and regular cleaning) and rose gold (gives the wedding band a feminine and vintage look).
Sterling silver: An affordable, brilliant metal. However silver tarnishes due to the presence of copper, that is added to strength it.
Titanium: The hardest metal in the world and with properties similar to platinum. It is, however,

hard to work with this metal. Thus you get limited styles for this type of ring.

Palladium: Belongs to the platinum group but is more affordable.
There are many other ring metals on the market. Your jeweler will explain the choices you have. While at it, you need to consider the shape and size of your ring. Some popular wedding band styles include shared prong diamond rings, pavé diamond rings, plain wedding bands, eternity bands, stackable wedding bands, five-stone wedding bands and vintage inspired wedding band, to name a few. Take your time to scour online scores and learn more about diamond wedding ring styles and look at images that different jewelers provide.
CONSIDER YOUR COMFORT
Most couples rush to make wedding band decisions based on aesthetics alone. Your wedding ring is a long-term piece of jewelry. It is thus important to buy a comfortable ring, that feels natural on your finger. If you have never worn a ring, it is advisable to go for traditional styles that are more comfortable. The bottom-line is that your comfort is just as important as the style of your ring.
Choosing a wedding ring is tough but these tips will make things easy for you to choose the right wedding ring. Start your search early, shop as a couple, find a reliable jewelry designer, learn about different ring styles and metals options, stick to your budget and find a piece that suits your personality/style.