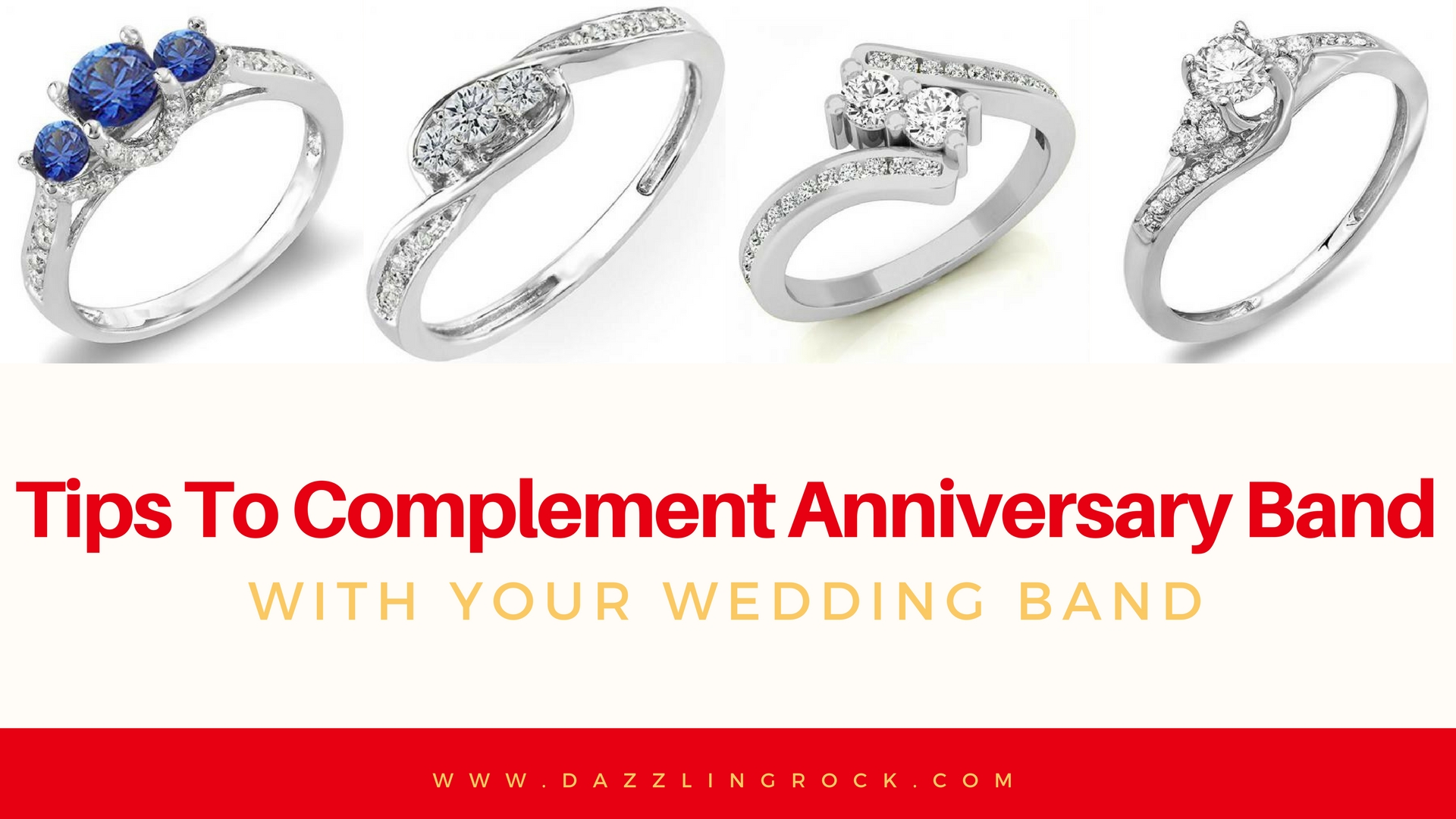 Now that you are all geared up to make a new selection of an exclusive anniversary ring, you would want to make sure that it complements your other rings to perfection. There are certain factors that need to be considered as you go about your quest for eternity rings or other types of diamond anniversary rings to add more sparkle to your wedding band or engagement ring. This blog will guide you to the best purchase of diamond rings to add to your existing or new collection alike.
You are well set in your marriage and are ready to celebrate your next anniversary in a few days. To commemorate this special occasion fitfully, you may want to invest in attractive looking rings to signify your eternal love for each other. However, as you go about your search for the perfect rings with diamonds set all around the circumference of the band, you need to keep some important considerations in mind.
For instance, it is essential to freeze your purchase on a striking piece of jewelry that coordinates with the rest of your daily wear rings – both your engagement ring and wedding band. This is because anniversary bands are likely to be worn together with wedding rings when you are at the workplace or home. Well, there may be certain instances when you would like to wear these beautiful rings all by themselves. In order to create the perfect harmony and align them to perfection, it is a good idea to choose the rings that have similar proportions and non-conflicting shapes. Given below are certain important points to remember as you go about the task of coordinating your wedding and engagement rings.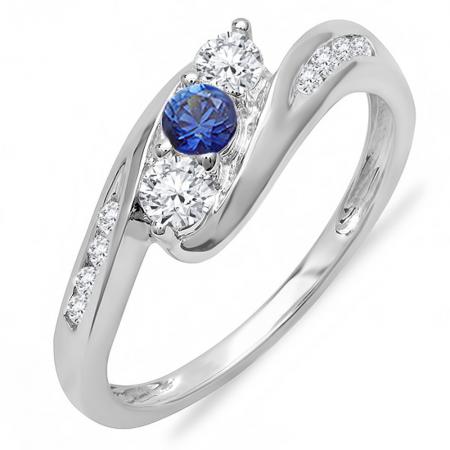 Firstly, the finger….
Which finger do you propose to wear your brand-new anniversary ring on?
Will you be wearing it on the same hand as the rest of your wedding jewels?
Or, will you be wearing it on a different finger of the other hand?
An early assessment of the finger and hand that you wish to add your eternity set in diamonds will surely help you select the best ring for your anniversary.
Remember, there's no right or wrong hand or finger on which you may like to flaunt your anniversary rings. Unlike the wedding band or engagement ring, there are no set rules to wearing such rings; so, go ahead and wear them whichever way you want.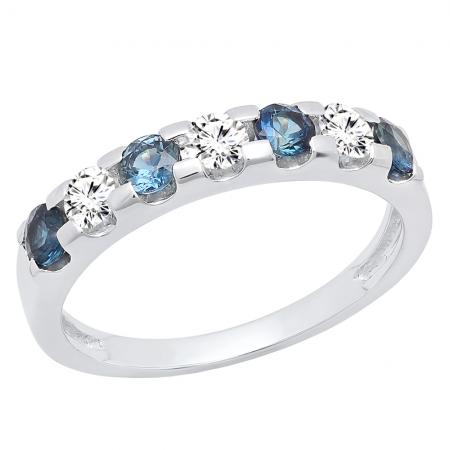 Settings and metals of anniversary rings
While you may choose your preferred metal to add more bling to your collection of diamond jewelry, it is advisable that you invest in the metal that matches your other rings to a large extent. This is rings with matching metallic bands can be worn together without conflicting in looks or color and make for higher levels of appeal.
While matching and mixing the metals on your list, it is absolutely okay to choose platinum, silver, gold or other types of metallic bands to make a customized collection of diamond eternity rings.
Typically, costume or fine jewelry is either crafted for daily wear purposes or have a classic look to go with your bridal ring set. It is essential to match your setting style as well. If your engagement ring has a four-prong setting, you may opt for an appropriate setting style to match the same appropriately. The same rings true for a channel setting or other kinds of settings for rings. 
Quality comes first
The 4 Cs that determine the quality of diamonds – cut, clarity, and, to be assessed before you say yes to any particular anniversary ring. While assessing the quality of diamonds in question, it is important to note the clarity and color of the smaller gemstones crafted on the eternity rings. Here, the color of the stones on the surface of the band matters more than the clarity metric. This is because it is tougher to spot inclusions and blemishes on the smaller stones. Therefore, it works to pay attention to the color of diamonds, rather than their clarity, in case you have to compromise on any of the diamond Cs (if at all).
Beautiful proportion offered by eternity rings
Anniversary bands set with diamonds are available in varying styles, shapes, designs and widths. If you are looking at matching your next ring with your existing wedding ring collection, it does pay to consider the height and width while making the investment. To avoid getting an awkward looking ring set on your hand, you may want to choose the rings with similar proportions.
Bonding together with bands
Anniversary rings and bands serve to be excellent options gifts when you are planning to commemorate your anniversary in style. These elegant and lovely choices of rings would include classic diamond anniversary bands or eternity rings that signal eternal love in a couple. An eternity diamond band is truly meaningful and special. These bands coordinate to perfection with all styles of wedding sets – from complicated to minimal. They also look fabulous with the halo style and other kinds of classic engagement rings. So, you may want to coordinate your gold wedding band or solitaire diamond engagement ring in gold with an eternity anniversary ring set in the same metal to complement each other.
The concerns for colored diamond rings
Gemstones in different colors are now being used for crafting exclusive designer eternity rings for anniversary purposes. Such jewels are considered highly fashionable and are capable of being segregated in terms of their number of diamonds to mark specific years. Colored gemstones of high quality are quite easy to find in all styles and price ranges. No matter what your style or budget may be, it is likely that you will find the perfect anniversary rings with diamonds if you research carefully. However, if you wish to wear the colored stone rings so purchased on the same hand as your bridal set, then opt for colors that would complement the style of your existing rings effortlessly. In case you still desire to choose eternity rings set with stones in coordinating colors, you may want to wear the rings on your other hand.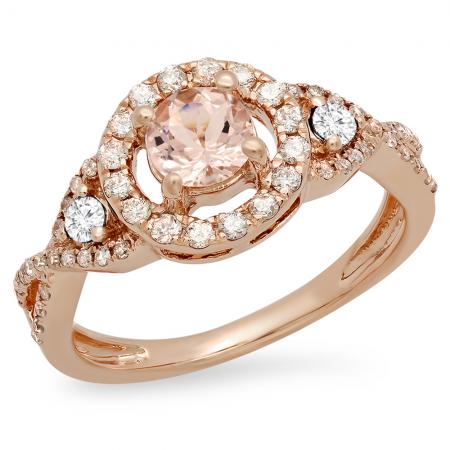 Eternity rings for symbolizing everlasting love
An alluring way of marking the important milestones of one's life, eternity rings truly mark the celebration of love. These rings are usually gifted on anniversaries with the beautiful styles flaunting bands in platinum or gold. They may or may not have other types of inlaid stones along with diamonds. The stones set in these rings are usually gems in a pave or channel setting. With higher levels of innovation coming into the fray, designers are now crafting beautiful rings with other precious stones as well.
For instance, rubies and sapphires are being used for covering the whole band or simply the top side of an anniversary band.
De Beers, the reputed diamond firm had first initiated the concept of presenting eternity rings to married, older women, way back in. In contemporary times, there are absolutely no set rules for gifting or wearing these exquisite anniversary rings. Traditionally speaking, the 60th marriage anniversary happens to be the occasion that is apt for gifting diamonds, but this point does not hold true anymore. It's considered normal for people to buy diamond rings across the year in current times. Be it for an anniversary, couples are investing in the best eternity rings to signify their love for each other.
These rings are also purchased to serve as adorable gifts for farewells, birthdays, and other important events. Therefore, it is no longer necessary to wait for 60 long years of marriage to celebrate an anniversary with diamonds. Even childbirth is being celebrated with eternity rings set with blue or pink colored sapphires to herald the coming of a son or daughter respectively.
Till date, platinum and diamond set rings are very popular courtesy their durable nature. They are made of metals such as platinum, and gold and have small-sized stones set around their circumference to perfection. These days, more buyers are opting for eternity bands set in rose gold and other unusual designs.
Interestingly, the fine line between eternity rings and wedding rings is also becoming blurred. Given this scenario, eternity rings set with colored gemstones or diamonds are also being flaunted on a day to day basis as glittering wedding diamond band. Such is their popularity that many jewelry designers and sellers are now enlisting eternity bands in their wedding band.
Overall, contemporary and striking anniversary bands and eternity rings are the right way to go if you wish to make your anniversary celebrations more special – go for the best ones only!