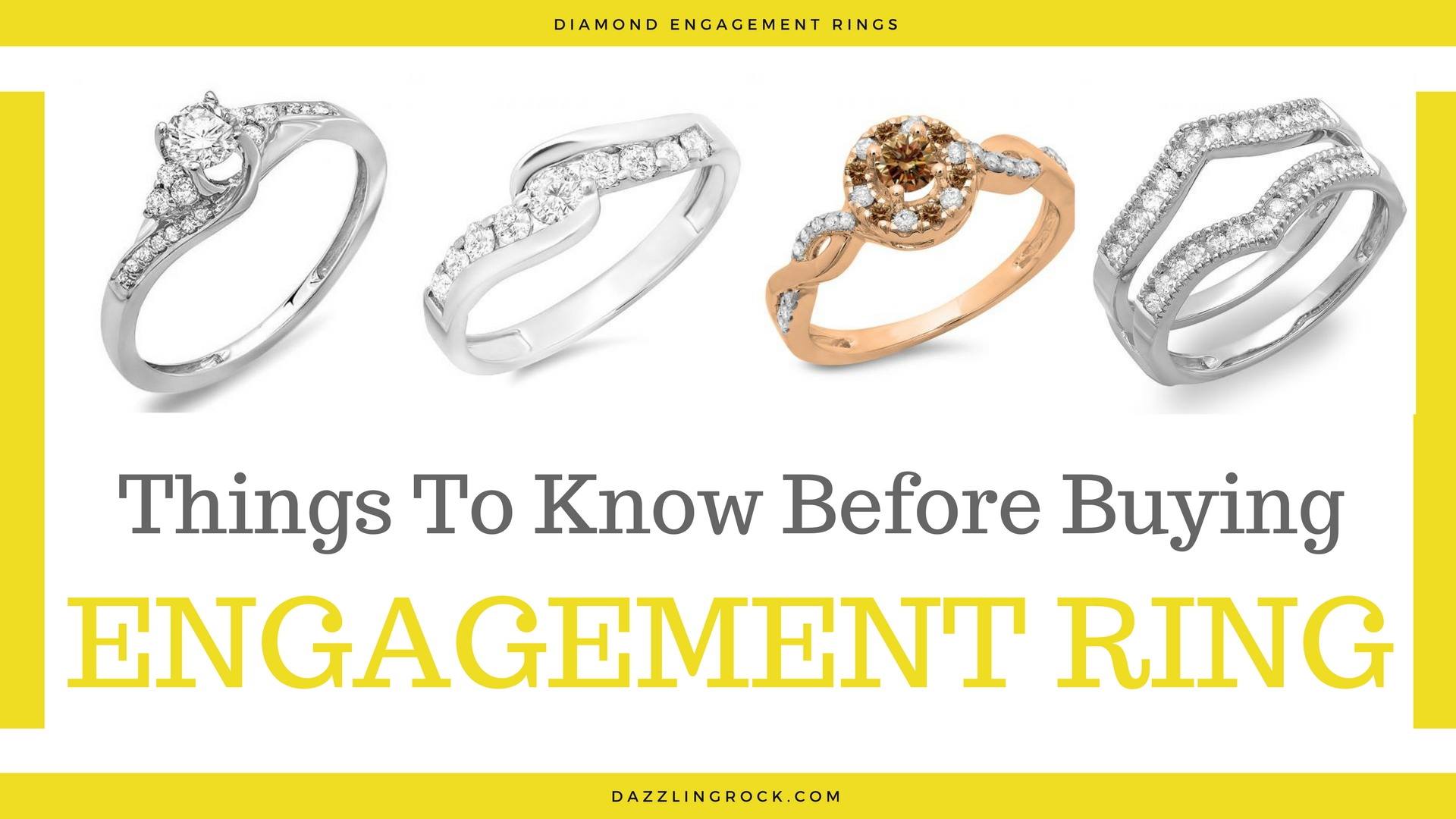 If you have ever wondered about the intrinsic worth and value of engagement rings then this article is for you. Elegant and beautiful engagement rings are exchanged to mark the engagement ceremony of a couple. They lay down the grounds for leading a happy future together. However, not everything that you know about diamond engagement rings is true.
According to a report published recently, over 40 percent of all engagement ceremonies are solemnized in the period between Thanksgiving and Valentine's Day. In other words, most rings are purchased earlier on in the annual calendar to avoid last minute disappointments. The remaining months also witness a large volume of engagement rings disappearing off the racks of jewelry stores.
Incessant social media posts and pictures serve as constant reminders of the significance of the engagement bling. For instance, even a cursory look at Pinterest, Facebook, Twitter or Instagram would tell how a lot of importance is placed on engagement rings. In all probability, engagement rings have overshadowed all other aspects of an engagement. In reality, over 80% of proposals include the exchanging of rings!
Though the concept of gifting expensive pieces of jewelry for commemorating lifelong commitments, showcase good sentiments, there is certainly a lot more to diamond rings than what meets the eye. Given this, it is essential to note that irrespective of the cost diamond rings have little to do with love; there are many other things that you need to know before purchase your engagement ring.
Expensive engagement rings are associated with higher divorce rates
In contemporary times, it is expected that two months' salary or an equivalently high amount would go in the purchase of an engagement ring. While this is somewhat of a norm, people with monthly earnings less than $1,000 may find it cumbersome to dig deep into their pockets to get such rings home. According to a survey conducted over 3,000 heterosexual couples, it was concluded that the duration of marriage was inversely associated with the amount of money spent on wedding ceremonies or engagement rings. The survey stated that couples who spent $2,000-$4,000 were more likely to seek a divorce.
According to experts, in case wedding expenditures were indeed linked with debt stress; it was possible that marital dissolution would have a direct link with economic stress post marriage. As the prices of exclusive diamond engagement ring rocket skywards, it is not at all surprising that young couples are gravitating towards diamond rings to avoid undue stress on their relationship. So, if you happen to have your eyes set on a pocket-pinching princess-cut solitaire engagement ring, it may be a good idea to rethink your stance.
Rings are considered inherently sexist
There is one undeniable truth about engagements rings: In the traditional way, they were meant for women. While these rings and other allied adornments may have been practical in bygone eras, especially when women were dependent on male breadwinners, the gender implications with engagement rings have donned an altogether different meaning in today's context. The ceremony of gifting expensive rings is sometimes considered as an exhibition of traditional gender roles by financially independent and educated women – especially those of control and ownership.
In the current scenario, when women are also becoming providers and have the abilities to showcasing their worth, they are investing in diamond rings that reflect their intrinsic worth.
The hype created around diamond rings for engagements
To a large extent, advertisers and manufacturers of diamond rings, solitaire engagement rings, three stone engagement rings, eternity engagement rings and other types of diamond studded rings are responsible for the high demand for these adornments. Smart slogans and well-directed marketing campaigns have essentially changed the ways in which the world perceives and purchases engagement rings.
Rings set with diamond were earlier centered on engagements are now being pitched as diamond anniversary rings, promise rings, birthday rings, right-hand rings for him and her, etc. In recent years, there have been concentrated efforts to bring engagement rings into the niche segment of same-sex couples. In a nutshell, diamond rings are now being depicted as an epitome of the commodification of love and other emotions. Slogans like 'diamonds are forever', 'diamonds are a girl's best friend', etc. are adding to the marketing blitz of engagement rings.
Why should you buy diamond rings for engagement?
Nevertheless, the importance and significance of engagement rings cannot be undermined. Different types of engagement rings are being designed by reputed jewelry stores and their craftsmen. These affordable rings truly symbolize the essence of love and commitment and are being purchased as an essential part of courtship. Nowadays, couples looking for engagement rings are also opting for nontraditional rings studded with gems such as sapphires. While there are some couples who are opting for gold bands to cut on costs, there still exists a very large percentage of couples who would not like to invest in anything other than diamonds to mark their engagement.
Practical considerations for buying engagement rings
Now that you are aware of what most diamond companies would not want you to be aware of, how would you like to choose an affordable engagement ring for your beloved?
Regardless of whether you are a die-hard romantic or a pragmatist, the act of buying the best and cheap diamond engagement ring may throw you off-track. You may want to add these practical considerations to your checklist so that can focus on what's right for the significant parts of your ring purchase.
Her lifestyle: As one of the cheap diamond rings you shortlist would end on the fingers of your fiancé-to-be, you would not want to buy something that she cannot wear on a regular basis, right? Most women detest removing the ring for sports, work or hobbies – therefore, it is a good idea to understand how the ring will fit her lifestyle before purchasing it

The personal style of your partner: What does your fiancé like to wear in social settings, at work, or while hanging out at home? A fair idea about the kind of jewelry she often wears will help you pick and choose from the wide range of rings in the stores of your choice.

Your budget: In case you are planning to buy an engagement ring for the very first time, you will be surprised to note that there are options available for both low and high budgets alike. Simply prioritize different factors like wedding expenses, personal debts, etc. to get the right price. Do not put your finances at stake to gain a ring you cannot afford.

The ring size: This important detail would guide your purchase of an engagement ring, its design, style, setting, etc. It is a good idea to buy cheap engagement rings of the exact finger size rather than look towards re-sizing after the big proposal. If you have a surprise planned in your mind, then it would be a good idea to borrow a ring she wears for a while and record the size with a handy ring-sizing tool found at any local jewelry store. Alternatively, you may take her ring size with the help of a string while she is asleep!

Protection: The act of buying rings is done with the intent of making a lasting investment. As it entails considerable investments, it is wise to take an insurance or warranty to protect your engagement ring from possible loss, damage, theft, or strange disappearance. Always insist on buying diamond jewelry from a store that offers a warranty. Do factor the cost of insurance into the budget you allocate before moving ahead.
Are you ready to shop? Check out the amazing selection of unique diamond rings available at online and offline stores, compare prices, assess your budget, figure out the personal style of the wearer, compare different products, and you will be good to go. This is despite the fact that most marketers and manufacturers may want you to know otherwise regarding expensive engagement rings!