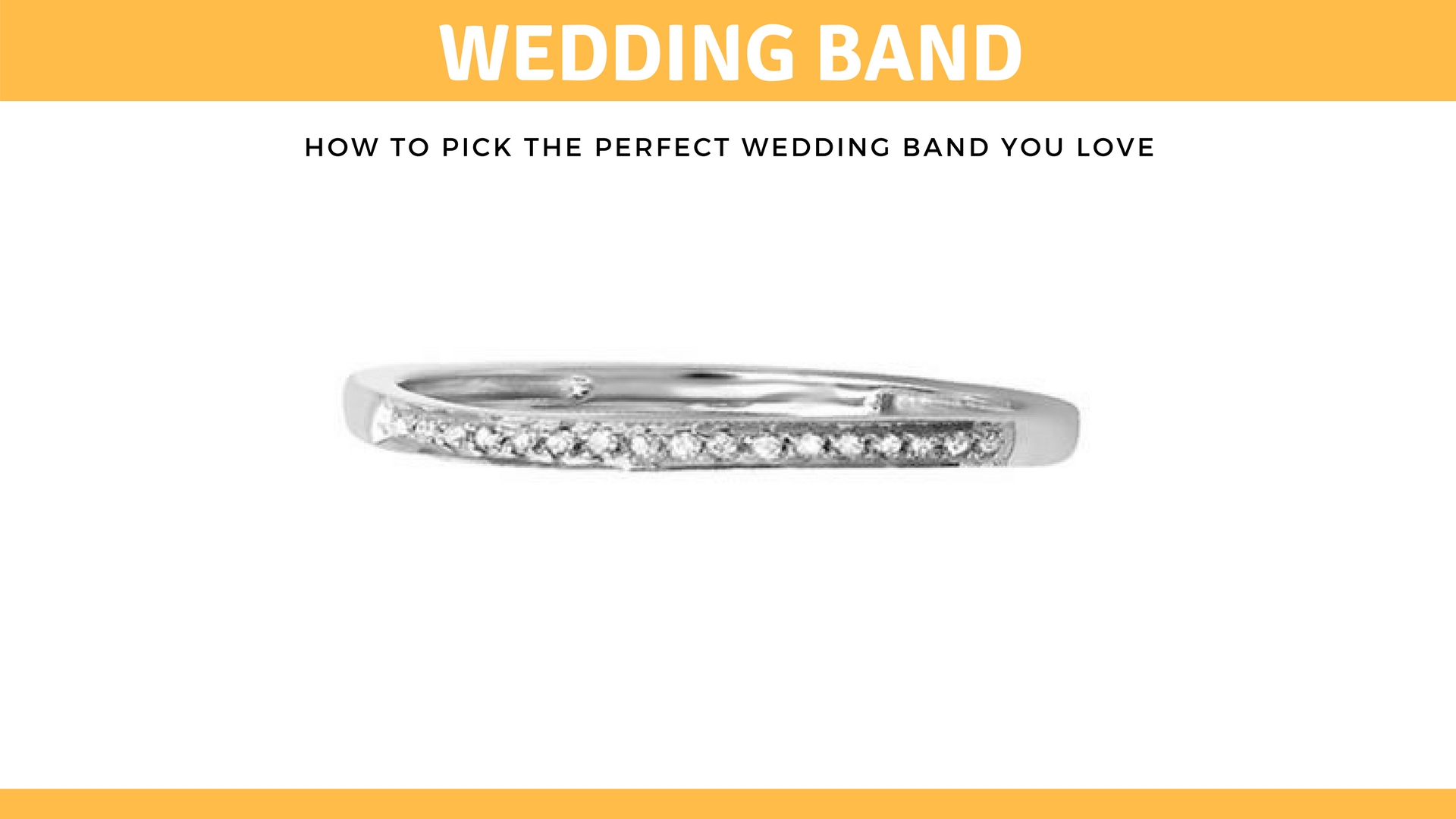 Now that you are on the threshold of tying the knot with the person of your dreams, you have to start looking for the perfect diamond wedding band to match your engagement ring. You may be wondering why this selection is so vital.
Well, just like you should have the perfect dress for your special day, the perfect venue to perform the ceremonial rites, and the perfect gathering to bless your nuptial vows, you need to have the perfect wedding ring to start your married life. Keeping this in view, it is important to find a worthwhile fashion piece that you will love wearing for years in a row.
Here, we help you understand why style, comfort, and compatibility are some of the essential factors to consider when you are shopping for your wedding ring:
Plan Your Wedding Ring Search Earlier
Whether you are planning to invest in a sparkling sterling silver or to purchase a white gold wedding ring sets, you have to time you buy. In general, most couples start searching for their ring inspiration at least four months prior to their big day. This is in order to get ample time for honing in on the perfect style.
Do know that it takes six weeks or a little more to get your custom ring ready; so, you need to plan accordingly.
Consider Shopping For Wedding Band & Engagement Ring Together
It is commonplace to find future brides considering the design of their wedding bands when they are shopping for engagement rings. However, this is not the case with grooms.
Ideally, it works wonders to shop for wedding and engagement ring at a single go so that there are no compromises with respect to design or budget later on. Both partners should shop together so as to avoid risking the possibility of getting the incorrect style, fit or type of ring.
For instance, if you wish to buy the latest designer bands with sparkling diamonds, or desire to purchase more modern settings that have a halo or bezel, you may like to search online ( along with your to-be-spouse) after filtering your search for custom-designed rings.
The hottest trends include wedding bands for men and women in vintage-inspired pavé designs, rose gold etc. Just go for the ones that best suit your taste, style, and budget.
Select Appropriate Design
While choosing your wedding ring for men or for women, you need not go for a design that is inseparable from your engagement ring.
Choose a wedding ring that can be worn along with your engagement ring at all times, or separately when the need arises. It is essential to balance the look and design of these rings so that they do not end up overpowering each other.
As per experts in jewelry designing, it is advisable to look around for a classic wedding ring that flaunts the same width or metal as the engagement ring purchased earlier on.
For a sleek look, you may want to go for wedding rings that promise to pair well with modern bands and rings. With clean lines, minimal designs, high practicality, and accurate geometry, simple wedding bands for him and her, with or without any embellishment, are the right way to go if you are on a tight budget.
Add More Sparkle To Your Wedding Band
If you are interested in adding more brilliance and glitter to a plain looking wedding band, you can do so with ease too.
To meet this end, research online for diamond-studded bands; they will add more sparkle and vibrancy to your engagement ring.
For instance, as far as the setting is concerned, pavé with paving, bezel with bezel, a channel with a channel, and a prong with a prong is the right way to go when it comes to choosing the best wedding band.
Though a wedding band with diamonds all around is the most common of all designs, it is not very advisable as you may have to resize it later in life; for instance, when you happen to gain a little weight on your fingers during pregnancy.
It is best to invest in a diamond ring with a stone that does not go over three-quarters around the finger.
Not Necessary To Match Your Wedding Bands
There is absolutely no rule that states that your wedding bands must match each other. It's something that you have to decide for yourself.
While many couples love to buy matching wedding bands, others prefer to select the ones that reflect their commitment more than their sense of style.
Then, there are many couples who like to opt for personalized wedding rings and bands after considering their names, dates, or a special place that means a lot for their love life. These personalized rings have inscriptions on the inside of the band and add a very intimate touch to the jewel piece.
You may also like to invest in birthstones ( both yours and that of your spouse) as a subtle kind of personalization.
Try Something Different
Your diamond wedding band design does not necessarily have to match the existing design of your diamond engagement ring. All you need to do is coordinate the design elements like a similar diamond cut, band embellishment, or some other factor that promises to tie the looks of your various rings together.
For instance, you may go for a semi-precious wedding band that looks like your round-cut engagement ring stone to give off the most elegant appeal.
Keep Your Choice and Lifestyle in Mind
If you are dreading having a gap between your wedding band and engagement ring, then you may want to go in for the semi-mounted versions of the same.
Once you have purchased the central stones, you can get them accommodated as per your requirements and fit in no time. Whatever design you choose, never compromise on the quality. After all, your band is meant to last for decades, therefore good workmanship if of prime importance.
Also, try not to minimize the amount of platinum and gold for making the price tag lighter. All poor quality rings result in a dull finish, loose stones, bands that deform and twist, and shank cranks, thereby resulting in time and money losses alike.
Choose your wedding band wisely; it is one of the most important investments of your lifetime!