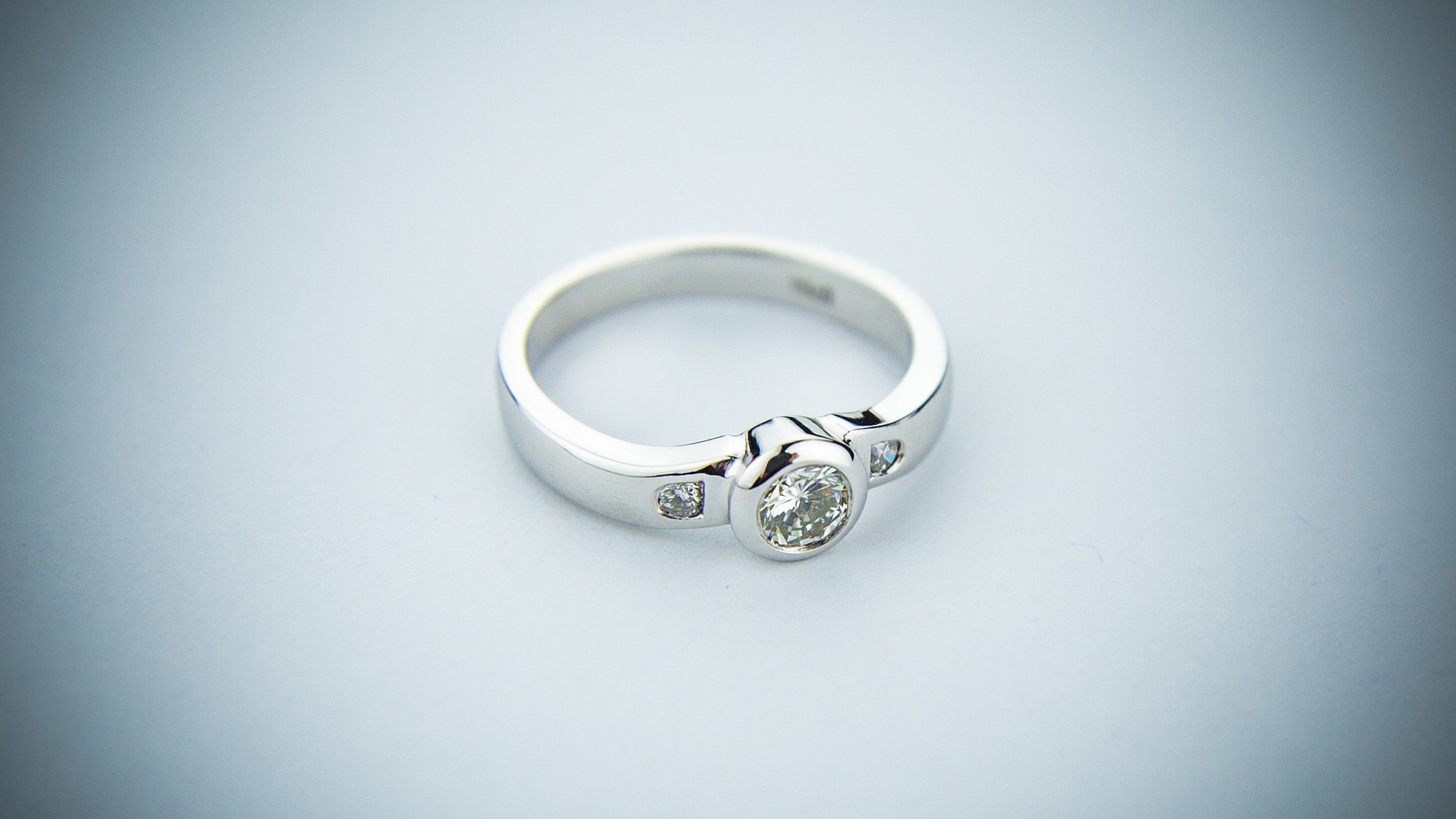 These days, it's a breeze shopping for the most exquisite rings online. Gone are the days when buyers like you had to visit more than one local store to find the best wedding ring, eternity ring, three stone ring or an engagement ring. Nowadays, it is so easy to find the ring that you may have been looking for. Be it promise rings, gemstone rings, bridal ring sets, or fashion rings crafted in gold or sterling silver, there is something to suit every budget. 
Here's our take on why a semi-mount engagement ring is a perfect choice for you too.
Semi-Mounted Rings
Whatever you might think, it is not very simple to find an engagement ring to compliment your style to perfection. More so, you have to be sure that the stone and preferred choice of metal for the setting of your semi mount or designer engagement suits your budget too.
For instance, in most cases, a perfect side stone ring starts with a simple setting. Thereafter, fancier and more precious gems are used for turning the same into something truly spectacular. Most reputed online jewelry stores believe in imparting the true glam quotient by allowing their buyers to shop for engagement rings that set in 14K white gold.
Unlike regular engagement rings, such as a 1.00 Carat (Ctw) Sterling Silver bridal engagement ring with an oval cut, a semi-mounted ring allows buyers to choose the stone that has to be set within the same.
Say, if you are an avid fan of diamonds and would not like to think beyond its sheer brilliance, then instead of going for ready-to-wear rings with other stones, simply choose the diamond that falls within your budget and have it mounted your way!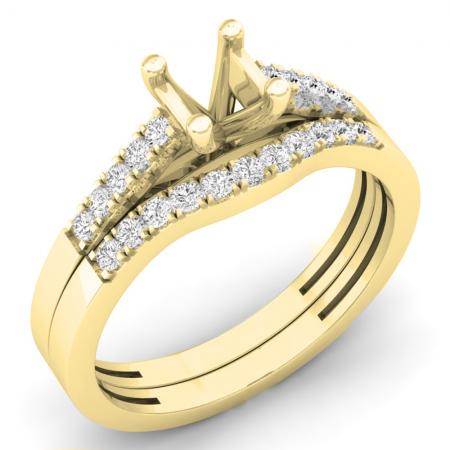 Lots of Options to Choose From
What would you like to flaunt your finger on your engagement day?
Will it be 0.05 Carat white diamond round ladies solitaire in sterling silver?
Or, would you rather opt for a 3.20 Carat emerald-cut white gold round zirconia ladies bridal engagement ring set?
If you are not too sure of the kind of ring that would match your outfit to perfection, you may like to place yourself a step ahead by investing in a semi-mount ring made in platinum, white gold, palladium, yellow gold or any other metal that your heart desires.
You may like to browse through the online catalogs of trusted jewelry stores to buy diamond rings in exclusive designs too. Available in diverse cuts, weights, and sizes, these rings will add a lot of zings your ensemble.
So, are you ready to grab eyeballs and make your presence felt like never before? All you need to do is buy a three stone diamond rings in the semi-mounted design, select diamonds or other stones to flatter the same, and wait for compliments to come your way!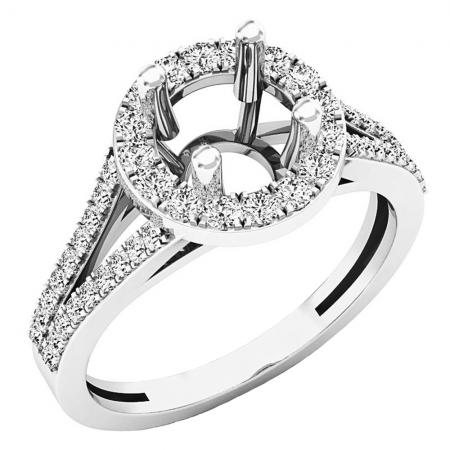 Find your Dream Match
Once you have found your soul mate, your perfect match for life, you may start looking forward to finding the engagement ring that you had always wanted. You need not worry about the ring fitting and twirling around your finger without any fuss.
Why?
This is because custom engagement rings can be made as per fit and are designed using the finest ring sizing kit. Once the mount and band are ready, you can take your time in selecting the stones for your engagement ring.
Tips To Buy Engagements Rings
In most cases, young couples find themselves at a loss when it comes to selecting inexpensive engagement rings that are both exquisite and trendy. The first things that have to be considered are the budget and taste. Be it multi-stone diamond rings or solitaire diamond rings of the highest quality, they all have to be chosen in order to last a lifetime. A lot of research and time should go into the selection of cheap semi-mount engagement rings as you would not like to go through any hassles of replacing or redesigning the same in future.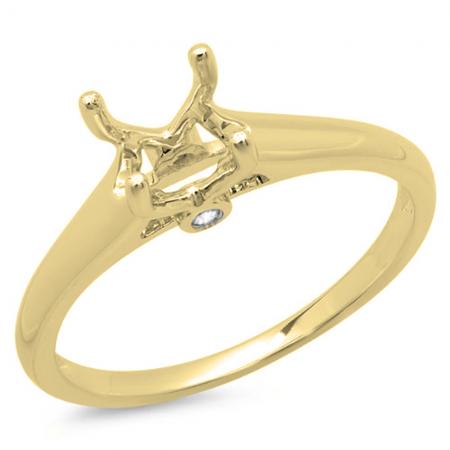 One of the best ways of getting your hands on a high-quality ring is by looking for the best cuts and carat weights to match the budget that you have in mind. Be it a princess-cut that is semi mount in white gold, or a unique vintage semi mount ring that you have been eyeing online, there is no dearth of elegant, trendy and classic designs to choose from.
You may like to go for the regular semi-mount ring, princess cut ring or a antique princess cut rings  – you will not be disappointed by what you get home at the end.
Why Custom Engagement Rings
When you flaunt a ring designed by you, you have the liberty of choosing handcrafted reproductions pertaining to originals that are obviously out of your budget.
For instance, once you have your semi-mount engagement ring tailor-made to fit in an oval-shaped diamond, you can be assured of having the most exquisite ring on your long, slender finger in no time. It is well-advised that you go through the catalogs of semi mount designer engagement rings (featuring different kinds of stones) to ascertain what you would like to invest in.
Remember, your engagement ring speaks volumes about you and marks the beginning of you building your life with your soul mate. As these rings are available in various shapes, sizes, budgets, and styles, you should choose this symbol of love with utmost care!
Go ahead, choose the unique diamond ring for an engagement to match your future wedding ring and cast a one-of-a-kind look to get many "wows" coming your way.