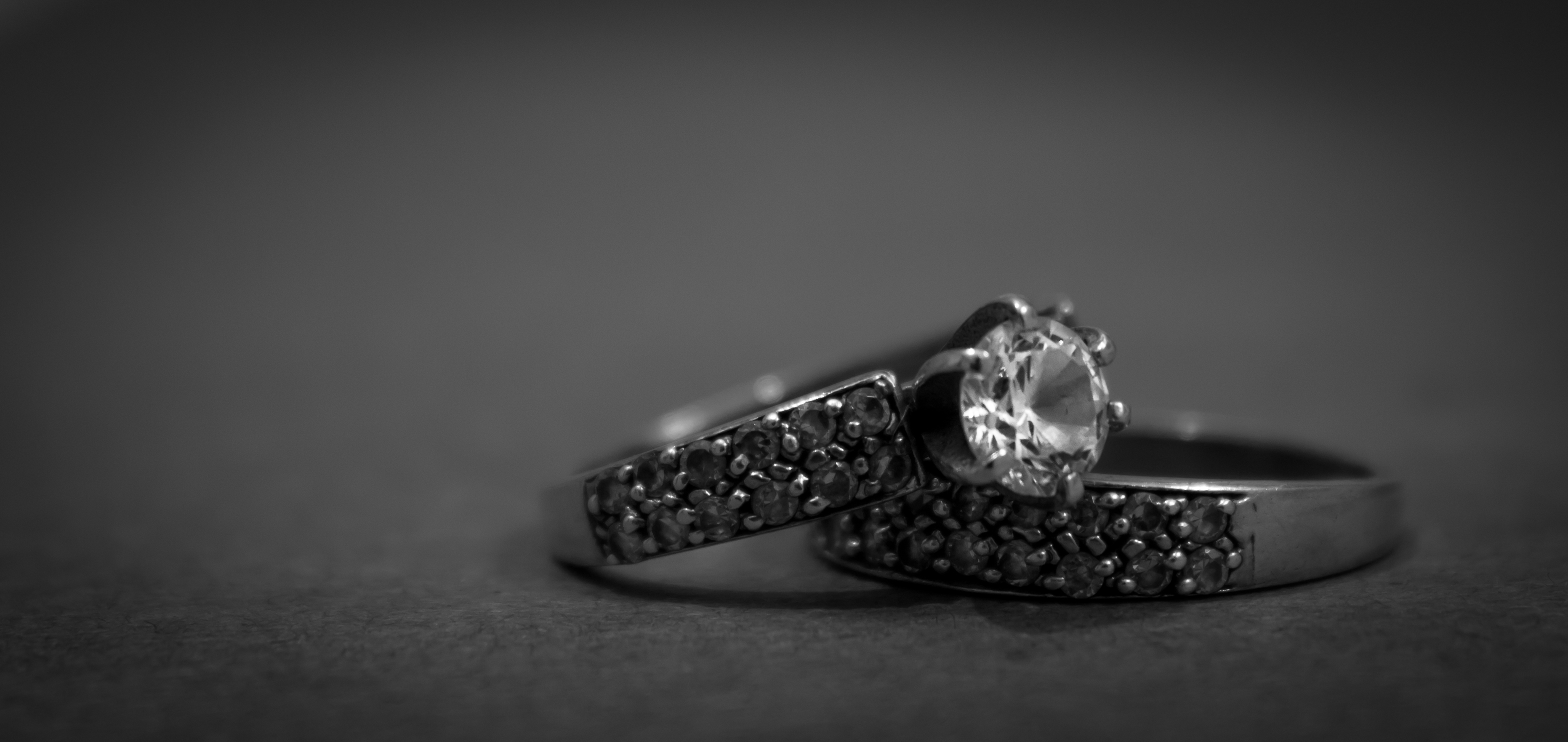 'No to diamonds', no woman has said that ever! Diamond jewelry, definitely the most sought-after fashion accessories for women of all age groups, makes heads turn wherever it goes.
Given the fine range of fashionable diamonds set jewelry that's available nowadays, you will also be spoilt for choice when it comes to choosing the right one. Diamonds can be colorful too. So, whether you would like a blue set or a red one, you can surely be the cynosure of any event with the latest in fashion and design pertaining to the world of diamond jewelry.
Whether you are looking for daily wear ear-studs or a full set that is perfect for weddings and other major occasions, there is absolutely no dearth of settings and designs to choose from.
Here, we bring you closer to the world of diamonds and jewels made with the same. Take a look.
DIAMOND JEWELRY IS SO SPECIAL!
Along with fashion, diamonds symbolize romance too! That is why fashionable diamond rings serve to be the first choice for engagement rings. Today, you will find diamonds in different shapes, cuts, and even colors. In fact, contemporary jewelry designers are continually working towards finding interesting and trendy ways of using diamonds in their jewelry pieces.
A few years back, only solitaires were in vogue. Whereas today, even large-sized single diamonds are mounted in a creative way on platinum, gold, or silver. These fashionable designs make for exclusive and unique diamond jewelry pieces that are surely far removed from the rest.
So, if you have been looking towards investing in colored, or sparkling white diamonds, then ensure that you have a fair enough idea of the design that you would like to flaunt (and your budget ) before starting the hunt.
With the right information about how to purchase diamond jewelry in place, you can ensure authentic and safe buys that will give you full value for your investments. Yes, gather as much information as you can about the 4 C's of diamonds, their certification, price, and other essential factors…….Before clicking on "pay."
DIAMONDS ARE A WOMAN'S BEST FRIEND
Diamond jewelry is undoubtedly the most preferred choice of gift for one's beloved. Although rings are most commonly gifted, a man can win his lady's heart by gifting a diamond bracelet or a pendant too.
Women love diamonds when used along with pearls, emeralds, and other precious stones. So, in case you are not too sure about a design that contains high-quality diamonds embedded in platinum and gold, you may shift your focus to other designer pieces that pack in the punch with creative inclusions of other semi-precious stones, diamonds in other colors, or pearls.
You may even like to check out custom jewelry design on the online catalogs of reputed diamond jewelers online or browse the racks of local jewelry stores for more ideas. With the right inputs in place, you can be assured of having a masterpiece in your hand; and very soon.
GO FOR COLOURFUL DIAMONDS
When it comes to diamonds, most people usually think of the natural color, white stones. But these days, color enhanced diamonds, such as yellow, pink or green, are much in demand too.
These diamonds go through high-pressure treatment at a very high temperature that makes natural colored diamond change its color. The color change treatment in diamonds is permanent. Imagine owning a blue diamond set? The good thing is that colored diamonds are super attractive and affordable too.
Far removed in looks and appeal than their colorless counterparts, these colored diamond jewelry sets serve as the best accessories when it comes to matching apparel with designer pieces around the neck, ears, or wrist.
So, while conventional diamond sets in white would look good with any ensemble, the colored ones have to be flaunted after considering the color of the apparel, and the wearer's complexion too. Choose accordingly.
GENUINE BLACK DIAMONDS
You have heard a lot about black diamond rings but are confused whether to invest in one or not, right?
Well, original black diamonds owe their color to the presence of graphite in the crystalline structure, which can be credited to the time of their formation. With more and more celebrities choosing to wear black diamonds, these gems have become one of the most popular choices in the world of fashion jewelry.
Black diamonds are pretty rare and that is why, many times, low grade natural colored diamonds are treated in their rough state to get the black coloration. Such artificial black diamonds cost way less than the genuine ones.
FUSION FASHION IS IN!
These days', going vintage is stylish. With fashionable diamond jewelry, you have the liberty to combine modern designs with a vintage one.
How about a ring with black and white diamonds, both? It will look different and classy, and will never go out of style. Also, jewelry such as this will be most suitable for any kind of outfit that you wear. With fusion diamond jewelry fashion on you, you can surely make a bold style statement….wherever you go!
DIAMONDS ARE FOR EVERYONE!
Once, diamonds were considered to be a jewelry option for the rich and famous only. But today, with different types, and designs of diamonds on the racks, it is easy to get instant access to pocket-friendly jewels with ease.
That is why, even with a fixed budget, it is not difficult for you to find a nice looking diamond ring or pendant. Diamonds, being the hardest things found on Earth, are popular for their durability. Since these stones are scratch resistant; they can be worn on a daily basis too. However, while making your purchase, it is essential to be a little cautious. With the growing demand for diamond jewelry, these days, there are several artificially cultured diamonds that are inexpensive and sold widely.
Stay away from them at all costs.
Now that you have decided to put your money in an exquisite jewelry set, or diamond piece, you may start looking forward to many sparkling moments ahead. From an array of options, bring home that perfect fashionable piece of diamond jewelry that will not only suit your pocket but also your taste and lifestyle too!
All the best!