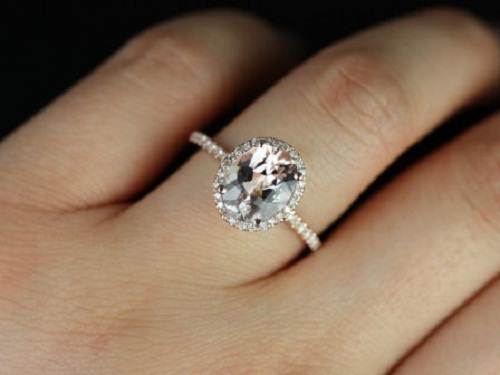 Is your much-awaited engagement day knocking on the door? Would you like to impress your fiancé with the most precious gem ever? Think of the brilliance imparted by dazzling
1 carat diamond ring
 and you will have to look no further. Beyond doubt, this is one of the best ways of making your lady feel really special and mark the bond of your love. Read on to know how your engagement can become all the more special with a stunning diamond ring on her finger!
Dazzling Rock, an online retailer, and wholesaler of diamond jewelry posted an article that helps you to be dazzled by the glamour of 1 Ct Diamond Rings and make your day special with a stunning diamond ring on her finger!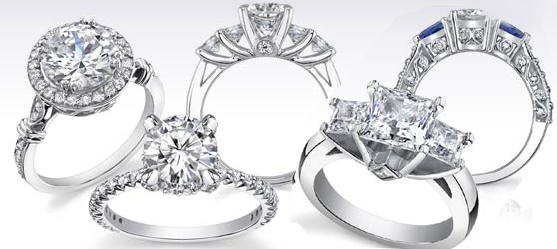 Why Choose a 1 Carat Diamond Ring for your Special Someone?
An engagement marks the bond that your wish to nurture and share with your beloved ever after. Available in different shapes, designs and budgets, diamonds engagement rings serve to be an intelligent investment and offer complete worth for your money. As you would obviously strive to gift her best possible option within your budget, it is a great idea to go in for a 1 carat diamond that's set prettily in the metal of your choice.
Diamonds have always been girl's best friend. Is there a better way of forging your relationship than gifting a priceless ring that she will love to flaunt her life? Well, we have a feeling that there's no better alternative; what about you?
Elegance for Life
Surprises always make moments memorable, don't they? Do not miss such a chance to make your engagement ceremony more memorable, forever. 1 ct diamond rings are easily available in exclusive jewelry stores of high repute and can be purchased online too. Let your lady love flaunt the bond on her finger as you both promise to be together for a lifetime. Elegant and chic, your exotic looking diamond ring will grab eyeballs as soon as you open that little box at the engagement ceremony!
When Budget Matters
Your engagement will be followed by your wedding celebration which will also call for a big budget. Obviously, an equally beautiful wedding ring will be the next big thing on your mind. With this in view, it is best recommended that you go a little slow on your engagement ring budget and buy one that is made of a single carat diamond. More affordable and well within your budget, a 1 ct diamond ring will look equally wonderful; it seals your relationship bond to perfection. A wide selection of an online or offline diamond jewelry store will get you closer to some of the most alluring single carat diamonds on sale, all well within your budget too.
Points to Remember
Browse for various shapes and design of diamonds. The shape of the stone is as important as its color, carat, and clarity. You may like to go the traditional way with a round sapphire cut or opt for contemporary designs that are oblong, rectangular or square in shape. Take your pick.(Also see top trends to look for an engagement ring in 2015)
Ask for a certificate of authenticity from the dealer. This will ensure that you are purchasing the right product and of the highest quality. Along with offering enhanced resale value, authentic products make you more relaxed about your investments in them.(Also see Why should you Invest in Certified Diamonds Only?)
You may like to choose a round ring with a modern appeal and a bezel frame for that special day in your life. If you like traditional designs, then a four prong setting is the right way to go.
Consider the metal for your ring after finalizing its stone style and setting. There are plenty of metals to choose from – think gold, platinum, sterling silver, and so forth.
A near-colorless, stunning, 1 carat round diamond will ably serve the purpose of your diamond engagement ring. With pure elegance in store, it will celebrate the declaration of your love, and in many more ways than one. So, what are you waiting for? Choose from a wide range of solitaires with secure prong-set in white gold or any other metal of your choice. The total carat weight of your selected diamond may range from .95 – 1.11 carats.
Go for it—you will not be disappointed!