For centuries, Valentine's Day has been a time when people are reminded of the opportunity to celebrate love and channel their romantic side. And it doesn't matter the situation as it pertains to your relationship. Whether you want to rekindle your love story or want to please your difficult partner, Dazzling Rock has got you covered on the best modern romantic message jewelry for the upcoming Valentine's Day.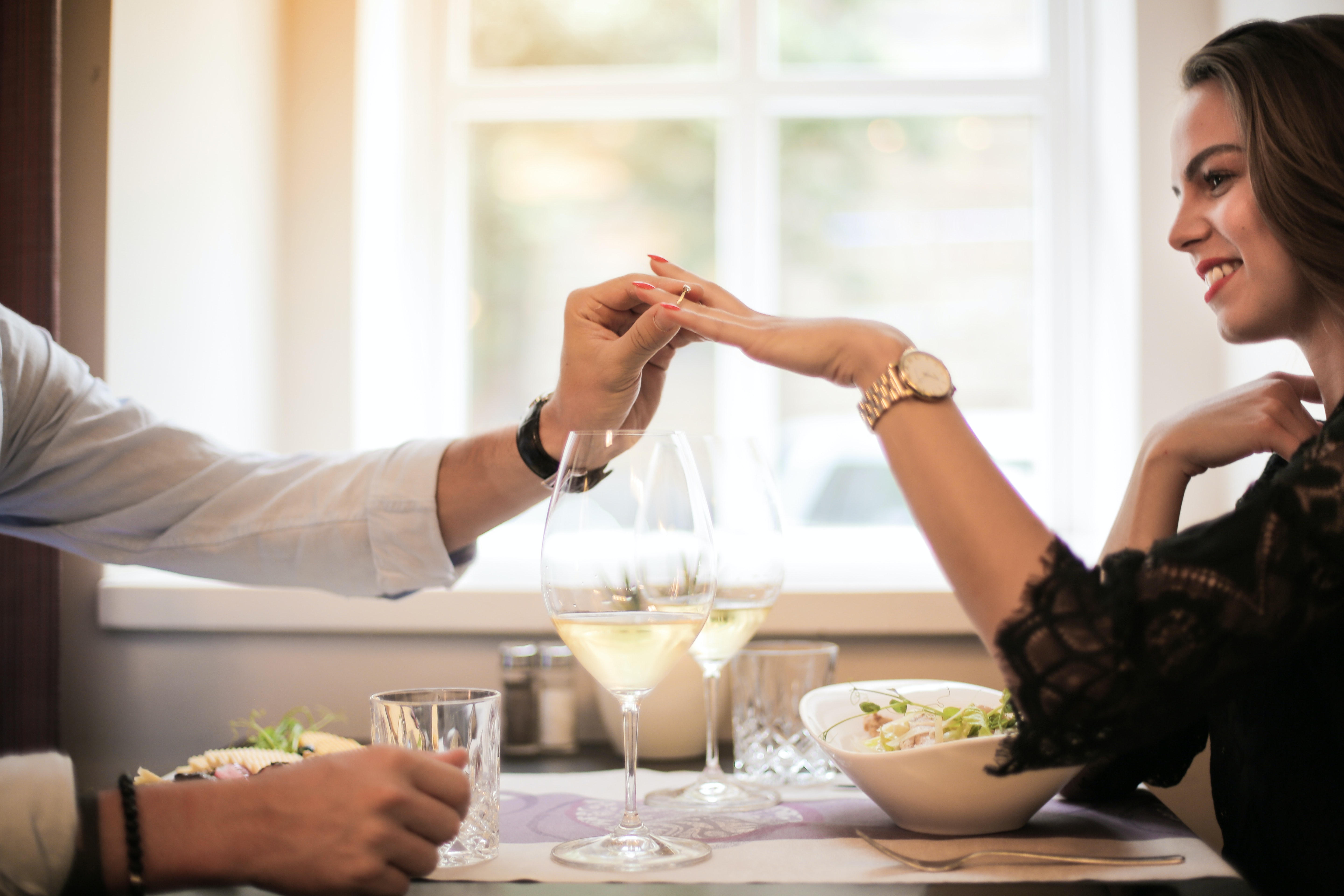 You probably think that we may have gotten through all the big holidays, but Valentine's Day is fast approaching, and it is the top tier day of romantic celebrations you don't want to screw up. But the problem is, finding the best gift for this occasion is somewhat a daunting task. There are limitless gifts you can give that truly represents your feelings for whoever the recipient is, but none can fulfill that meaningful purpose other than jewelry.
Valentine's Day spending statistics on gifts
In the United States alone, shoppers spent more than $27 billion on gifts in 2020.
Shoppers spend more than $2 billion on gifts to their loved ones on Valentine's Day in the U.K.
More than 50% of buyers opted for expensive jewelry or watches as opposed to the rest, who were split over flowers, dinners, cards, traveling, or a night out to the movies.
From diamond stud earrings and rubies to diamond promise ring for your girlfriend, Dazzling Rock has put together an exquisite compilation of romantic message jewelry to ensure your date gets delighted regardless of how far into things you might be.
Diamond bracelet and Charms
For this year's Valentine's Day, we suggest you ditch the chocolates, flowers, or those cheesy homemade cards. On the contrary, we recommend that you try out a staple gift that all women, regardless of age, will love: a fine piece of jewelry from Dazzling Rock.
A diamond charm bracelet is the ultimate Valentine's Day gift that will fill your date with special memories, least of all, you. For many, charms are considered all school, but they have never aged. They are a thing for the modern romance because they have resurfaced in a big way, more than you would imagine.
Assuming you make up your mind to purchase one, your best bet would be to get your date a pretty love charm or heart charm. This will start their collection as they will wear, build and cherish memories with that bracelet as time goes on.
Diamond promise ring for girlfriend
Need a promise ring for your partner? Well, think no further. Dazzling Rock has established itself as a reputable vendor for promise rings.
Promise rings are an old age concept that has seen a resurgence. First and foremost, promise rings represent the love that a couple has for one another. It is a way you can honor the pledge of love, and what better way to do that than mark the occasion on Valentine's Day and with a diamond or gemstone ring? At Dazzling Rock, you will choose from a variety, including Couple's rings, diamond designs, and engraved modern styles, and all that comes at affordable prices.
The promise rings in stock include but is not limited to:
(All in silver, white and gold colors)
Diamond Triple Halo Cluster.
Diamond Multi-Row Statement Ring.
Diamond Halo Engagement Ring.
Diamond Two-Tone Pyramid Band
Diamond Princess Openwork Statement Ring.
Diamond Milgrain Pattern Statement Ring.
Most people associate promise rings with abstinence, puppy love, or puberty, but as it turns out, the meaning behind the gesture runs deeper and can be used by couples regardless of age. Before you wear one, here is food for thought:
A promise ring symbolizes a step up from dating. Furthermore, you are taking a bold decision to show the world that your heart cherishes someone and that you are devoted to nurturing and protecting your relationship.
In most cultures around the globe, a promise ring is worn as a precursor to an engagement (but I say this with a pinch of salt as that is not always the case).
For instance, in early teenagerhood, a promise ring can be used to symbolize that you aren't mature enough to take on the more adult aspects of marriage and cohabitation. As such, the ring plays the role of a placeholder for an engagement in the future.
In other scenarios, the promise ring implies that the wedding plans are in progress.
The promise ring dates back to the Roman era, and so does Valentine's Day.
Diamond stud earrings
Diamond stud earrings are among the most versatile earring styles you could prefer for a Valentine's Day gift. They are so elegant, and it is virtually impossible not to like them. They will add an exquisite shine to your partner's look.
That said, Dazzling Rock has gorgeous diamond solitaire earrings that come in a variety of options that include silver, gold, and other styles. Moreover, they have all of you covered, whether your look is modern or classic.
On average, the cost of diamond stud earrings with a 0.25 Carat is $280, 0.5 Carat at $720, and 1 Carat at $2490. Visit their official site at Dazzlingrock.com to explore their amazing collections that include but not limited to:
Diamond Solitaire Earrings.
Diamond Earrings Princess.
Lab-Created Diamond Solitaire Earrings.
The stud earrings can be modified for simplicity or engagement, whichever you like. The most popular settings for engagement are the prong settings, which we bet would be the perfect romantic gift for your date on Valentine's Day.
The bottom line
Nothing ticks all the boxes for a better Valentine's Day gift than jewelry, from innovative spins on classic gifts to popular chocolates and dinners. Whether it is a necklace, an expensive watch, a promise ring, or earring studs, your best bet would be to go for the best jewelry idea that will wow her with a statement that your heart is in it. All that should be geared to spice up things or rekindle the love flame that got threatened during these tough times. You will be covered for all the best modern romantic jewelry at Dazzling Rock and affordable costs.