Your engagement is one of the biggest moments in your adult life. it is no wonder that the occasion is commemorated with an equally magnificent ring. Diamond engagement rings are popular because they complement this big occasion. They are dazzling, dashing and brilliant, and help the guy going down on one knee, to win the approval of the person they propose to. While your engagement ring will sparkle when you first get it, it can quickly turn into an eyesore if not maintained properly.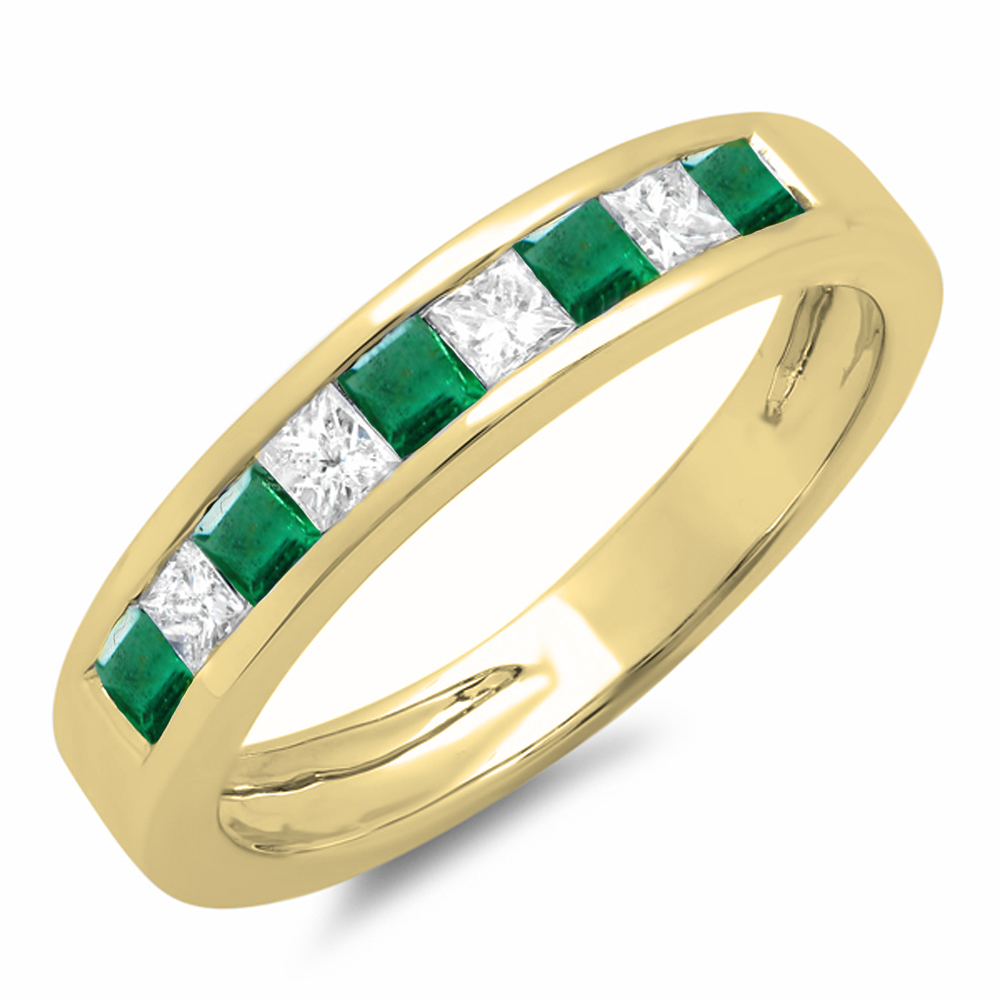 Now that your engagement ring is part of your everyday wear, it is easy for dirt and grime to build up and affect its brilliance. Exposure to the elements can also affect the appearance of your ring. This is the last thing you want for a jewelry piece that holds so much symbolism and provides you with an excellent reason to learn the best maintenance tips. Other things that might diminish the glamor of your engagement ring include cosmetics, perfumes, and cleaning detergents, among others.
This post explores some simple but effective tips that you can follow to clean and maintain your diamond engagement ring at home.
1. Consider All Components Used To Make The Ring
The best engagement rings are a blend of different components. For instance, a diamond ring can include other smaller stones and a metal setting. It is important to appreciate what goes into your jewelry to ensure any home cleaning techniques do not cause damage to the piece.
Some metals and gems are sensitive to exposure, to water, or to detergents. If your ring is made up of sensitive components, you need to exercise caution while cleaning it.
2. Inspect Your Engagement Rings First
If you treasure your engagement ring, then you should remove it and check it thoroughly for any problems regularly. Most of these rings have delicate styling, designs, and settings, that increase the risk of parts coming loose or for them to trap a lot of dirt.
For instance, if there are problems with the setting, like a loose claw, you should talk to your jeweler and ask them to repair it for you. Cleaning such a ring at home could cause more problems. If there are no issues with the setting of the ring, you can go ahead and clean it at home.
3. Simple Cleaning Steps
Experts recommend cleaning diamond engagement rings every couple of weeks. If you wear the ring while doing household chores and strenuous activities, you should clean it more often.
Here are simple steps to follow:
Fill a bowl with warm water and use a non-abrasive washing liquid. Soak your ring in the warm water for 20 to 40 minutes and then use a soft-bristled toothbrush to scrub the surface of the band and the stones. A kid's toothbrush is soft making it ideal for cleaning diamond jewelry at home.
Check and clean all the diamonds and their mount thoroughly, but softly. If there is a lot of dirt built up on the inner and lower surfaces of the ring, let it soak a little longer before you clean it. For three stone diamond rings, make sure you clean every stone and the surrounding metal claws to restore the ring to its former glory. A good toothbrush will reach those hard-to-reach places on the back of the diamond or claws. Cleaning the stone facets will keep your ring sparkling, and your diamond jewelry in gleaming condition.
If your ring has a delicate setting, such as a tension setting, do not apply too much pressure. The same applies to antique engagement rings.
Once clean, rinse your ring under warm running water. Keep checking for any remnants of dirt on the surface of the diamonds and the ring.
Dry your ring using soft cotton or linen cloth. You can also use a polishing cloth to bring the gleam back to the metal surface.
Leave the ring to air dry.
What Not To Do When Cleaning an Engagement Ring
While it is possible to maintain the sparkle of your engagement ring by cleaning it at home, some popular home-cleaning techniques can ruin your piece. The following are some of the techniques you should avoid:
Avoid using harsh chemicals such as bleach, chlorine, acetone as well as commercial silver and gold cleaners. These might damage the metal surface and ruin the shine of your diamonds.
You do not need to buy super-fancy cleaning products: Do not use cleaning products that you have no idea about.
Be careful of ultrasound jewelry cleaners: These machines work by sending vibrations through the water and cleaning solution. For a delicate ring, these vibrations may cause stones to loosen and fall out of their setting.
Do not forget to close the drain of the sink before rinsing your engagement ring, or you might end up losing it.
Do not use paper towels to scrub your diamond engagement ring because they can scratch the surface of the metal.
Ensuring Your Diamond Engagement Ring SparklesAlways
In addition to cleaning your engagement ring regularly, you should also wear it and store it properly. Avoid wearing the ring during vigorous activities such as cleaning, diving, or while engaging in outdoor sports such as rowing.
You should also store your ring in a microfiber bag when not wearing it. More importantly, make sure you check the ring keenly from time to time. A professional inspection is a smart move to ensure that the setting of your ring and the stones are all fine.
Wrapping Up
If you are a proud owner of a diamond engagement ring, you will appreciate how great that piece makes you feel. It tells a story and complements your style. For this reason, you need to give it all the tender love and care (TLC) you can by cleaning it regularly. This allows you to check the piece for any damage and also restore it to its initial glamorous appearance. Go on and do it right with these tips.