Do not let the design and structure of anniversary rings and wedding rings confuse you? A wedding ring is a one-time lifetime memory while an anniversary ring is gifted in the memory of the wedding at each anniversary. It really does not matter, since diamond anniversary rings tend to be as special as wedding rings; and with each passing year, it can be exciting to opt for a wide variety of rings.
Diamond anniversary rings are a perfect way to celebrate the occasion of an anniversary. The number of design options from which one can choose can be overwhelming at times. However, we will be presenting you with a comprehensive guide to use while choosing the best rings that can be an ideal gift to commemorate the occasion.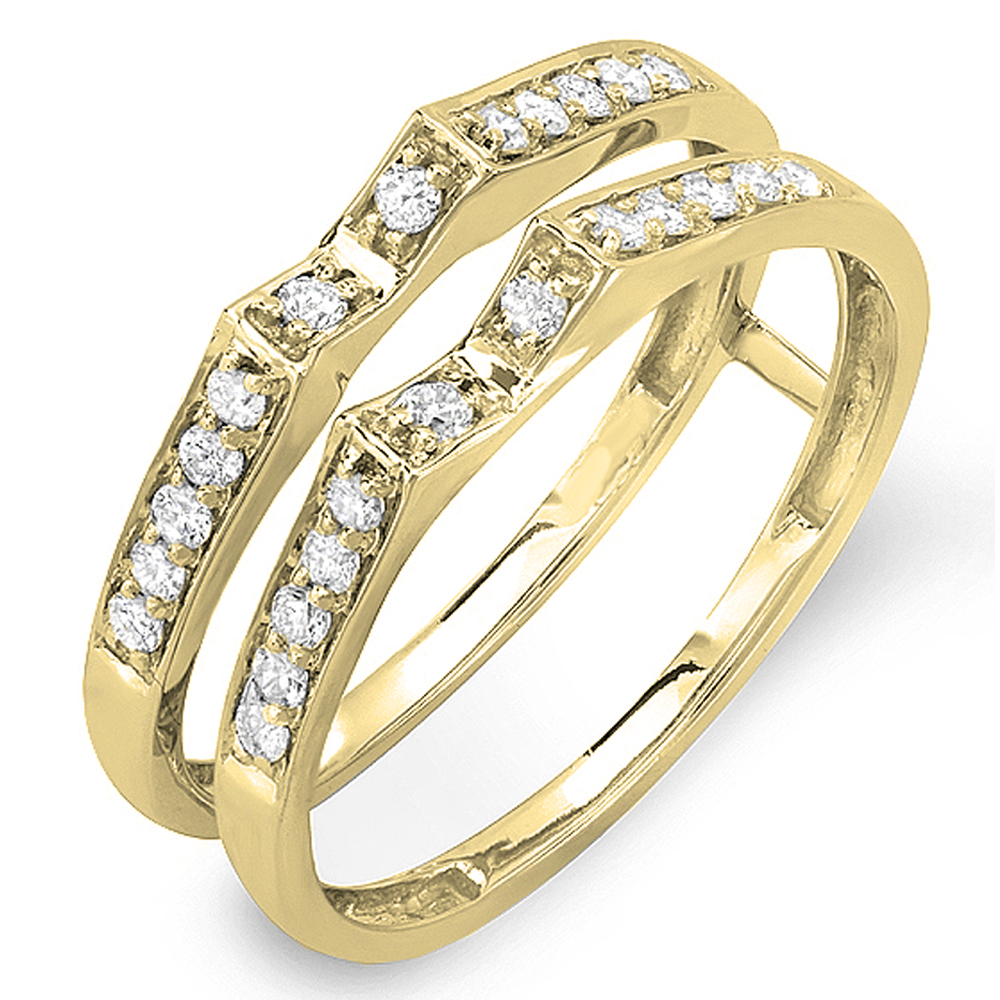 You will note that an anniversary ring Ideally does not host a center stone. Having said that, it can be an individual choice wherein some may opt to get an anniversary ring with a center stone. At this point, it is important to consider the expectations of the person whom you plan to gift the ring to.
An anniversary ring is selected as a gift for different reasons. A major reason that dictates the type of design to select is related to which anniversary the ring is meant to signify. Another reason to consider is the selection of the right stone to be embedded in the ring. There is even a possibility of choosing eternity rings with eternity stones if you plan to gift a loved one something really special.
Anniversary Ring settings to select from
Usually, you would think of getting a matching pair of anniversary rings for you and your partner. More importantly, it is the design that matters and determines how both the rings will match each other. The ring should be a wonderful combination of modernity and sophistication while keeping the emotional quotient intact.
Other than this there are a variety of colors to deal with, not to forget a range of setups. You can even opt for an antique old design other than the regular contemporary option. Do not disregard the size factor here.
Unlike normal rings, anniversary rings can comprise of a single stone or even multiple stones at the same time. A majority of rings you see normally possess three stones. It can have a lesser number of stones or more depend on the simplicity preferred, which brings us to the setups that you would usually see in such rings from which to choose.
● Bezel Setting
This ring has a collar setting in an elevated manner that keeps the diamond protected and intact. It is the most ideal setting if you want to have the diamond secured from all sides. The collar wraps over the rim of the diamond.
● Channel Setting
This is a setting in which diamonds are set in a row, in a channel like indentation in the surface, allowing diamonds to form a sparkling stone chain across the shank. The diamonds are so embedded so that there is no overboard glittery impact towards the end. Hence, the diamonds are studded in the channel so that the entire band appears to be decorated.
● Pave Setting
In such a setting, the metal ring holds many small diamonds together enabling it to hide its surface almost entirely from view. The name of the setting comes from the appearance of the surface of the metal ring which is paved with micro diamonds. The many small diamonds cause an overall sparkling impact.
● Prong Setting
It is the most common of all the setting types discussed, wherein a metal claw is used to grip and hold a diamond tightly in place. The metal claw is referred to as the prong and it can be of multiple shapes such as a V-shaped, flat, pointed, or rounded. Hence, it is the most widely preferred type of setting.
Simple tips to choose an ideal anniversary ring
Gifting diamond anniversary rings have pretty much become a custom. When it comes to gifting your loved one with something special an anniversary ring is the first choice for many people. It is a significant sign of how much you love your spouse and shows the level of commitment as well as dedication towards her or him. A lovely ring studded with absolute classy gemstones, preferably diamonds, can be your expression of unconditional love that is simply unparalleled by any other gift.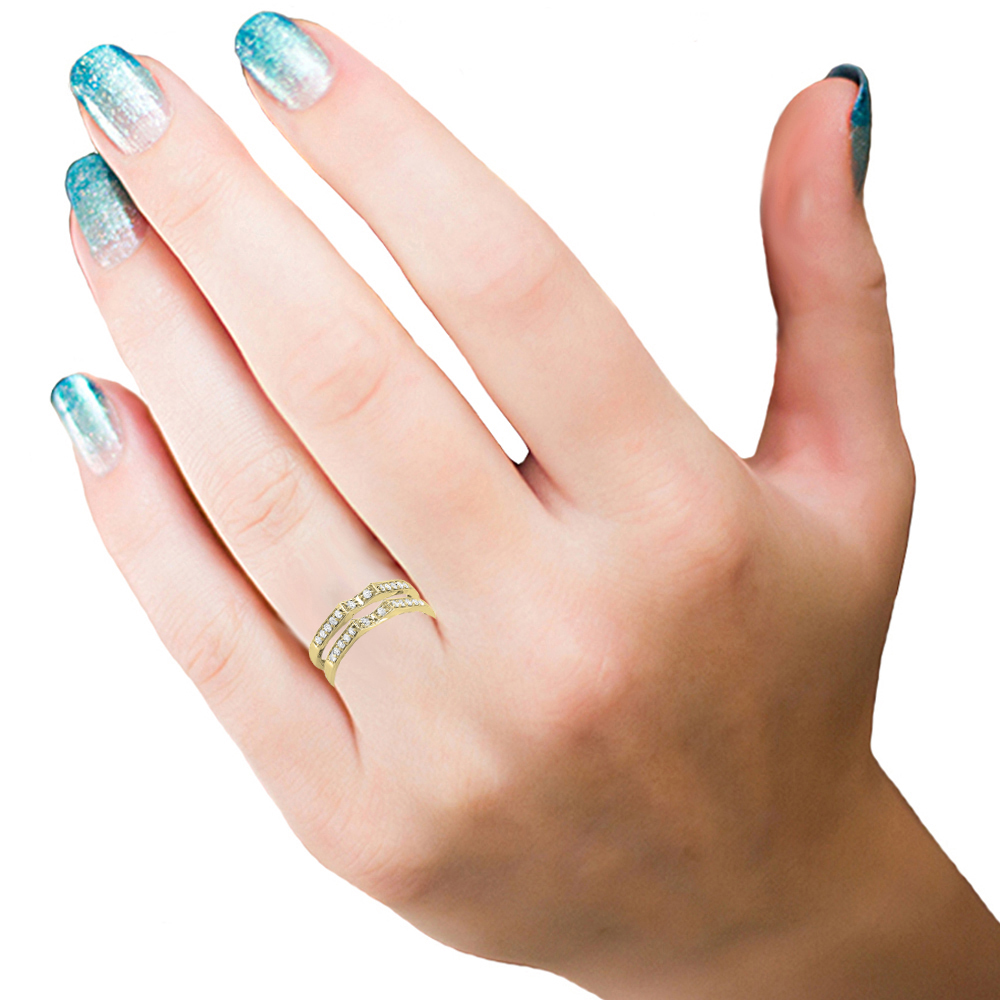 However, purchasing a ring straight up can be a bad idea. You need to think upon certain parameters before buying such rings as they are really expensive and can result in a big hole in your pockets. We have listed a few things that should always be at the back of your mind when buying such rings for your spouse whom you love dearly.
● Choose a design is really important
Imagine, you gifting your loved one a special ring and they do not like it. This could ruin the surprise you planned and the celebration as well. Hence, your search for a ring should all start from understanding the kind of design your partner would prefer to have. You cannot just buy anything that does not match the taste of your better half.
● Match the level of wedding ring
Do you still remember the ring you gifted your life partner on your wedding to them? Try to get an anniversary ring that matches the level or at-least compliment that level of the wedding ring. There has to be a sense of connection between your wedding ring and every single anniversary ring, to make the occasion memorable and extra special.
● A custom-made ring with meaning embedded in the design
What is the purpose of a ring, if it does not essentially have a meaning stored within; especially when we are talking about not just any ring, but an anniversary ring. With a ring exclusively defining something, the entire gifting occasion becomes more special. For this, you can surely choose a ring with colored gemstones, but nothing can really match up to the charm offered by diamonds.
● Eternity Ring – an evergreen and absolute safe option
If you are stuck and find yourself wondering which ring is ideal for you to gift to your spouse. A sure shot winner in terms of aesthetic appeal is the eternity ring. It is probably the most straightforward, elegant, and popular gift that is sure to have an impact while conveying your feelings. There are many designs to pick from, and they have already gained a special place in the hearts of people.
Final tip: opt for a 3-stone ring
Other than eternity rings,  three stone diamond anniversary rings or rings with three different colored gemstones can be another wonderful style statement to get as a gift. A 3-stone ring can convey your ultimate feelings within your relationship. More importantly, the costlier the gemstones, the more value it reflects; not to mention that diamonds are the best of the lot.