Buy an Affordable Engagement Ring in a Budget
Working with a budget is the secret to finding the perfect engagement ring without breaking the bank. If you listen to what everyone else is saying, you and your partner might end up starting your life together in debt. While choosing an engagement ring is simple in theory, only those who have gone through the process can attest to how challenging it can get. There are so many emotional, as well as cultural expectations that go into choosing an engagement ring. For the most part, it is not about how big the stone is.
Unlike other pieces of jewelry, engagement rings are meant to be worn for a lifetime. You should ask yourself if she will like that ring for the next 50 or so years before you pay for it. If you are helping your spouse pick the engagement ring, make sure you tell him exactly what you want. Otherwise five years down the line you could find yourself wishing you chose differently.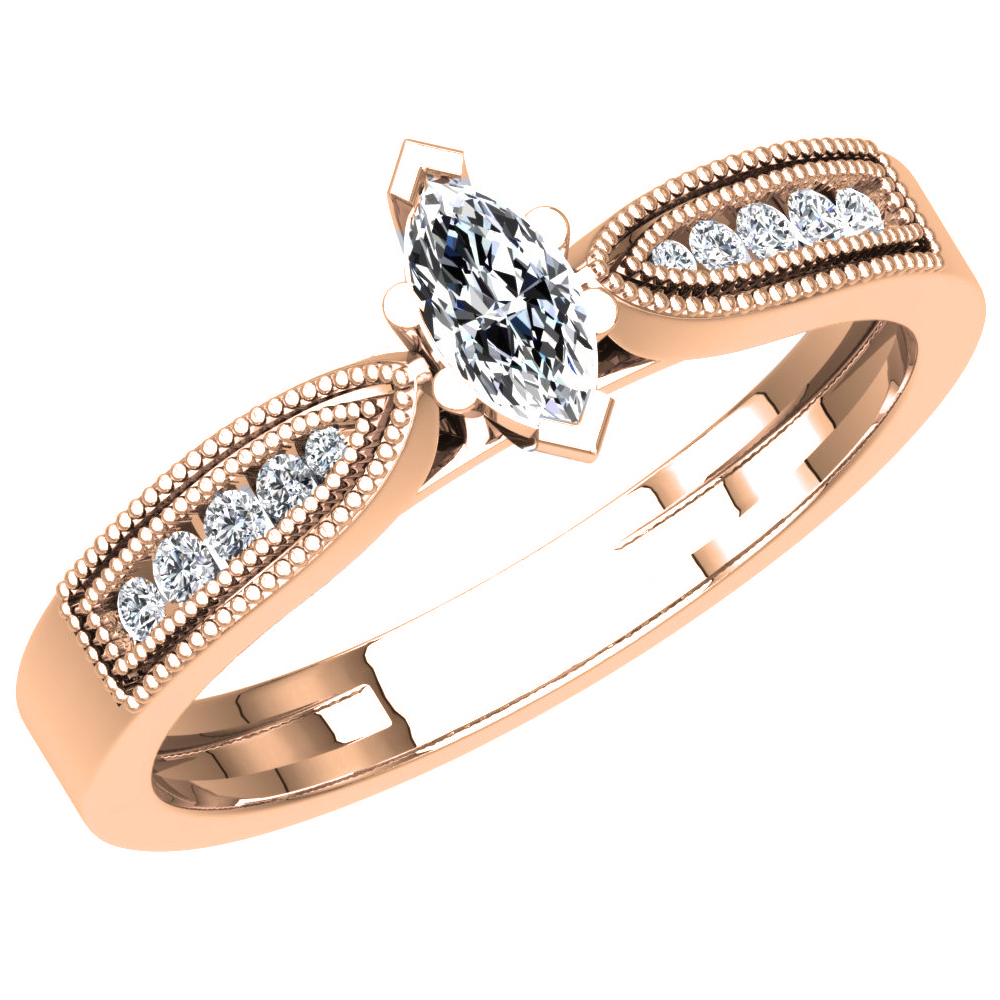 You must be wondering, do cheap engagement rings even exist? Well, they do. You would be surprised how much you would save and still get what you want if you knew where to look. You may spend a fortune on a ring, and your spouse ends up not liking it. Take your time and make the right choice. Here is a comprehensive guide on how to go about shopping for an engagement ring.
Have a Budget
The first thing you need to do when buying an engagement ring is to determine your budget. This should apply for any significant purchase you plan to make. An engagement ring is a purchase worth planning for. You need to know how much you are willing to spend so that you do not find yourself building castles in the air. When setting a budget, consider your day to day expenses as well. This way, you can easily determine what you are willing to set aside for the ring. You can choose to start saving before you make the purchase so that you can get your spouse a worthy ring.
When it comes to any significant purchase, deciding on a budget is the most crucial step. Come up with a reasonable budget so that you don't sell yourself short or overextend yourself. To ensure you set aside enough money, consider opening separate savings account dedicated to buying the engagement ring.
Think Long Term
Diamond engagement rings are meant to last a lifetime. This means you have only one shot at getting it right. Before paying for a ring, make sure it is something your spouse will still fancy when they are old and grey. An engagement is a huge step in your relationship with your spouse, and the ring you choose has to be significant. It takes a lot of courage to propose to a person, so make the experience worthwhile.
Remember, an engagement also leads up to yet another significant financial commitment. After an engagement, a wedding is bound to follow, as do the honeymoon and plans for purchasing your very first home.
In as much as you want to get something that sweeps your spouse off their feet, think of your future as well. Spending a fortune on an engagement ring does not make financial sense because if it sets the two of you back. How then will you afford your dream wedding if you blow all the money you have on an engagement ring?
You want to make sure that you and your spouse will still be comfortable even after buying an engagement ring. Cheap engagement rings do not have to be sub-standard. There are so many jewelry shops in the market that cater to couples with a tight budget.
Seeing beyond the engagement ring also shows your spouse that you are mature and ready to start a family. Leaving safety cushions makes the transition from living as a single person to being a couple as smooth and seamless as possible.
Have a Saving Timeline
Diamond engagement rings are not the cheapest jewelry out there, but that does not mean you should take a lifetime saving for one. If you want to achieve your goal, you have to set a timeline.
Once you figure out how much you are willing to spend, the next thing you need to do is to figure out how much time it will take for you to accumulate that amount. The full budget may seem overwhelming, but with a timeline, you get to pace yourself.  Come up with a realistic plan that does not suck the air out of your life. Even though you are preparing for a big purchase, this does not mean that you should stop living a comfortable life. Set a date for when you would like to propose and use this as your guideline. This date should find you with the ring ready in that beautiful velvet box.
Save rather than Borrow
The last thing you should do is borrow money to buy an engagement ring. This only shows that you are not financially ready to move to the next level in your relationship. If your spouse is the one, they will not leave because you took a little longer to propose. Take your time and save until you have enough money for the ring. I bet your spouse would be devastated if they found out you borrowed money to buy them an engagement ring.
Conclusion
Buying an engagement ring is a huge financial step. You need to plan for it so that you pick the right ring without interfering with your comfort or your plans.