Many people propose to their loved ones during the festive season. If you are planning to propose this New Year's Eve, you should make sure you do it with the right ring. Most men do not know much about engagement rings, but the internet is always there to help.
Make sure you do your due diligence before you visit the nearest jewelry shop. This begins with finding out what your spouse would fancy. An engagement ring is meant to be worn for a lifetime. You want to propose with a ring your loved one will be happy to wear every day.
As you do your research, find out which engagement rings are set to be popular in 2020. Even though you should not buy an engagement ring just because it's trending, it is always good to know what's in.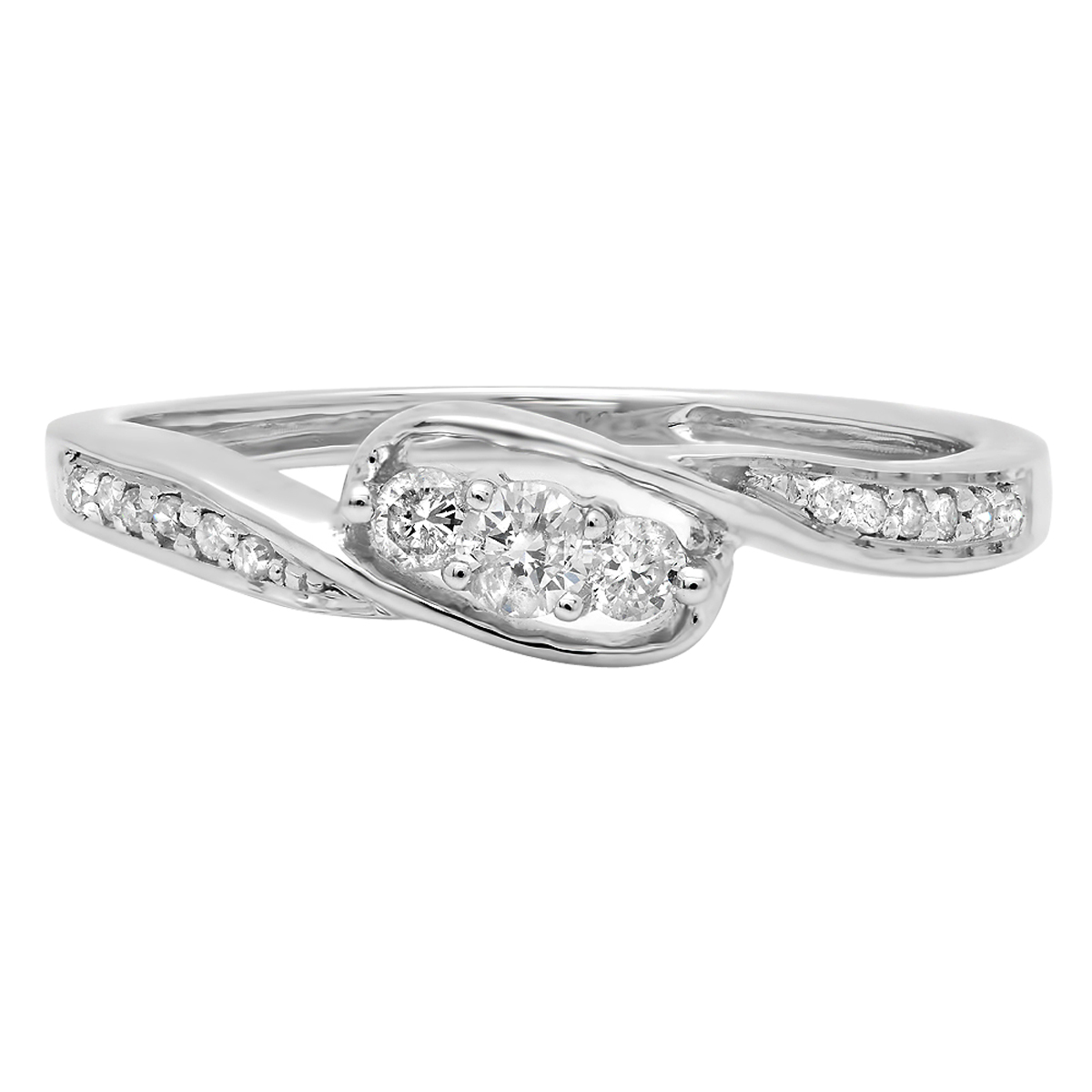 An engagement ring symbolizes the relationship you have with your loved one. It should embody all the memories that the two of you have shared since you met. It may seem impossible to have a single piece of jewelry that represents your journey together, but it does not hurt to try to get something that comes close. Do not forget that this same ring will also serve to symbolize the memories the two of you hope to make in the future.
As you can see, engagement rings are a big deal. This article will look at engagement rings that are set to be popular in 2020.
The Halo Ring
The halo ring is not new in the market. Couples have been proposing to each other using these rings for decades. As this new decade begins, it seems that this style of the ring will go out of style.
The halo ring comes with an appealing style that draws the viewers' attention. This ring has a central gemstone that is surrounded by smaller diamond stones. Hence the name halo ring. The smaller diamonds give this ring a glamorous feel that is quite timeless. Did you know that even Princess Diana wore a halo ring? Kate Middleton now wears a majestic sapphire halo ring. In 2020, you can expect the halo ring to come with more diamonds. After all, diamonds are a girl's best friend. Imagine the sparkle that comes with having a big diamond surrounded by other diamonds. Magnificent!
Even though people want more diamonds in the halo around the central stone, many still fancy tree stone diamond rings. The halo, the three stone, as well as the 'Toi et Moi' style, are going to be popular choices in 2020.
Solitaire Rings
In the second place, we have solitaire rings which, unlike three stone diamond rings, have just one stone. They feature a single diamond that can be glammed up by setting smaller diamonds along with the band.
This is a clean and simple style that favors women who have a sophisticated sense of style. The ring's simplicity allows you to accompany it with other trending pieces of jewelry, without causing a clash.
One can never go wrong with a solitaire engagement ring because it is both classic and simplistic. It allows you to shine without drawing too much attention. This timeless piece is quite delicate. This gives it an unmatched touch of femininity.
Two in One
Do you like the idea of killing two birds with one stone? Then you should definitely consider the Two in One engagement ring. This piece favors women who know how to play around with fashion because it allows two to combine two styles in one ring. There is a very thin line between sophistication and chaos. If you can tell where this line is, this ring is for you. The two in one engagement ring combines a diamond cut of your choosing with the classic halo style.
This is a growing trend because no one wants to settle when they can get exactly what they are looking for. Sometimes, one style is just not enough to encompass what the engagement means to you and your partner. Ariana Grande is already leading the path with her pearl-shaped halo engagement ring.
Twist Detailing
This is yet another trend that is set to get bigger and better. Jewelers have realized that couples love twists in their classic rings. This style allows you to maximize on the ring's band. You can incorporate dazzling details all-round the band and achieve a full 360 twist. The best part is, these rings come in all shapes and sizes. Regardless of what you are looking for, you are bound to find something you fancy.
Colored Stones
Most people go for diamonds but there is quite a number who prefer colored stones. A growing number of couples are asking for colored stones and jewelers are working hard to fulfill this demand. Engagement rings with colored stones are bound to be a big trend in 2020. Excellent examples of colored stones for engagements rings are yellow diamonds, champagne sapphires or peach-colored stones. Colored stones are special because they allow you to express your personality. Such rings are unique because they tend to stand out more. The white diamond is prestigious all right, but nothing catches other people's attention like a colored stone that accentuates your outfit. You can easily achieve a vintage twist with such stones, especially when your jewelry has turquoise colored stones in them.
Final Thoughts
As you can see, a lot of through goes into choosing an engagement ring. Before you begin your search, make sure you know what your partner would fancy. It is also good to know why certain engagement rings styles are trending. Now that you know all about trending engagement rings, you'll have an easier time selecting the right ring for your loved one.