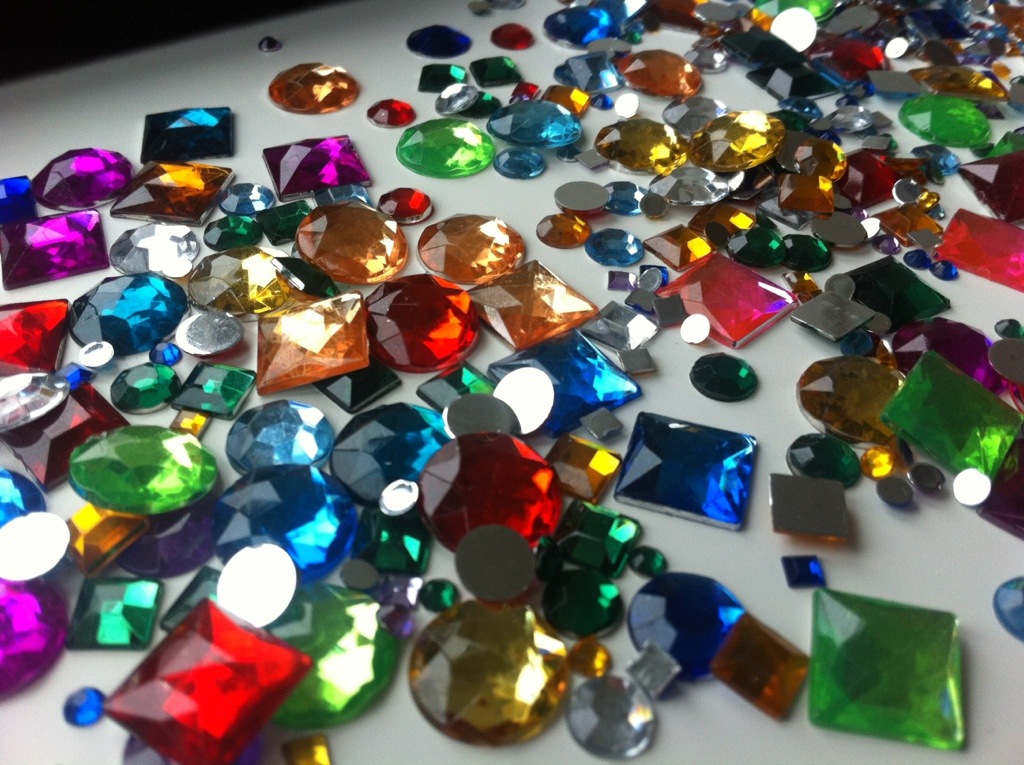 "A kiss on the hand may be quite continental, but diamonds are a girl's best friend."
Sure Marilyn Monroe sang it out loud but every girl can relate! There is nothing you can't say with a gorgeous rock. Whether you want to splurge a little on yourself, or spoil your woman, dazzling rock has just the stones for you. Choose from our abundant collection of everything from amethysts to emeralds and the ever so rare black sapphire, set in any precious metal you can think of! But before you make your decision maybe you can steal some inspiration from these stunning gemstone trends of 2017.
1. Rose Gold
Thanks to Apple Inc. Rose Gold has now become a very popular tone not just for iPhones but also in jewelry. 2017 trends show that diamonds and colored rocks set in rose gold are in. But not all colored rocks. Pink sapphires, rubies, morganite, white sapphire and Swarovski Crystals are predicted to make an appearance, set in none other than America's favorite Rose Gold. This smashing ring from Dazzling Rock has delicate pink sapphires set around a larger pink sapphire in a luscious 18k of rose gold.
2. Less Is More
Flashy, chunky jewelry is out. Delicate, simple and more intricate designs are in. Trends are leaning towards single statement pieces instead of multiple layering with numerous items of jewelry. This gorgeously delicate blue diamond ring from Dazzling Rock is set in 10k of white gold.
3. Elaborate Engagement Rings
There is only one exception to the "less is more" trend, and that is engagement rings. Every lady deserves her grand gesture with an over the top engagement ring. It is her moment to shine and it will become a story she will be telling her children and grand children for years to come. So yes, the ring must be elaborate! This beauty of a ring that looks like it came straight out of a fairytale features a large blue sapphire surrounded by white diamonds set in 14k of white gold for ultimate elegance.
4. Bigger, Better Charm Bracelets
Gone are the days when charm bracelets had only one tiny charm dangling from them. In 2017, these are slowly morphing into intricate necklaces with multiple charms on them. Another take on the charm bracelet this year is the tennis diamond bracelet. Imaging flaunting your rocks while gracefully beating your opponent at a game of tennis! An intricate stream of delicate diamonds from Dazzling Rock is all you need for your next game of tennis at the club.
5. Asymmetrical Jewelry
Asymmetrical jewelry, especially earrings, are coming in big this year. Un-identical pairs of earrings really add a splash of boldness to a look. Emma Watson is wearing it with absolute grace! Some more examples of asymmetrical earrings are lock and key, keyboard and mouse, Tom and Jerry, etc.
6. Native American Twist
The Native American influence in jewelry is taking over the market in 2017. Dream catcher pendants, feather earrings, crescent charms, etc. are just a few styles that seem to be cropping up everywhere. The natural element that the Native American style brings to jewelry is the just the splash of freshness that we have all been waiting for.
It is important to note that trends and styles are ever evolving and ever changing. While the actual stones and metals will always be the same, the combinations in which they are put together will flow with the times and change as generations change. But they will never cease to amaze and astonish you. The sheer beauty of gemstones will leave you radiant and youthful for years to come.
With Dazzling Rock, choose your own stones, metals and styles to create a unique design that is just for you. Wear it with pride, and maybe you can start a new trend this year!