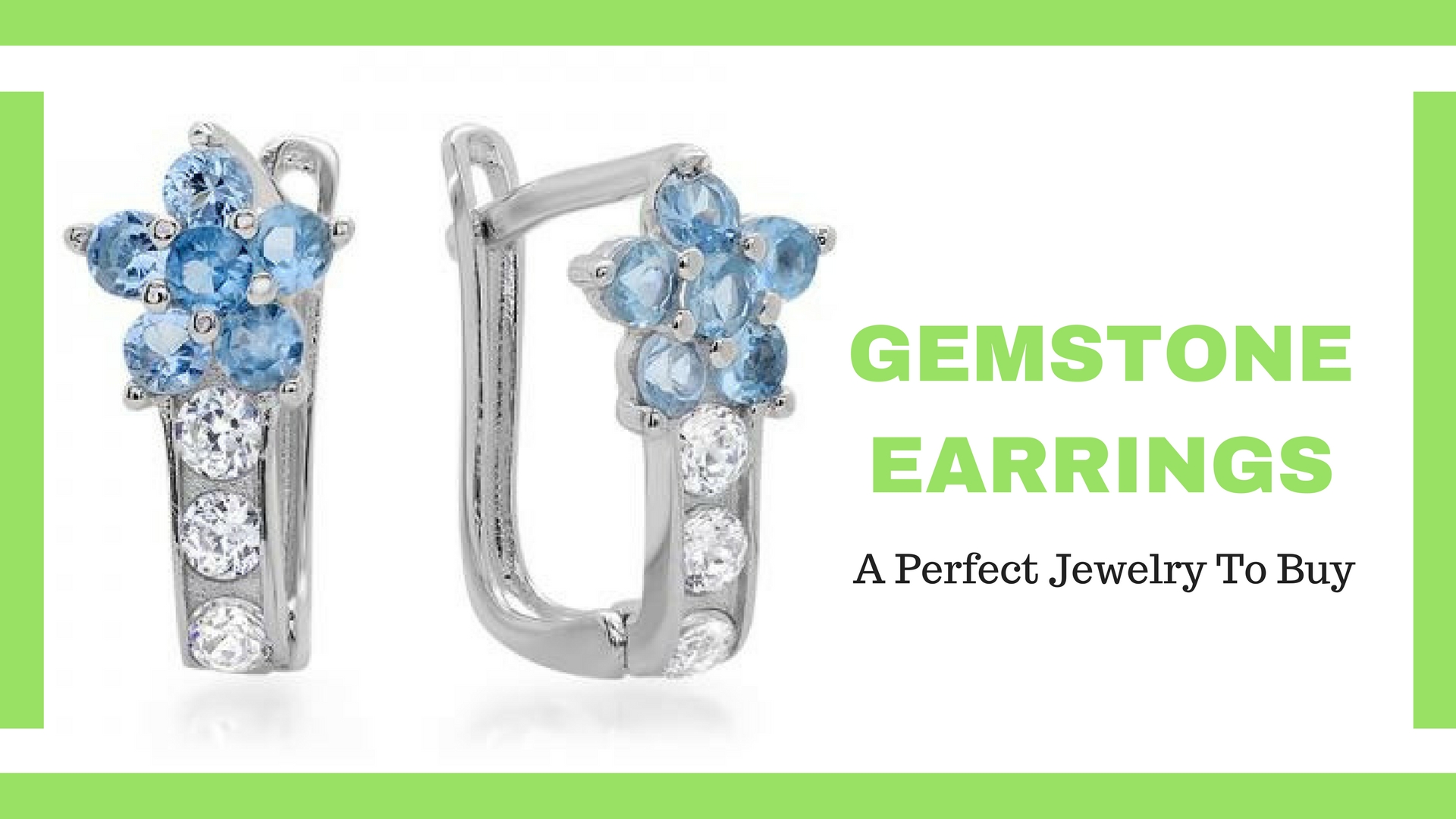 The brilliant sparkle of diamonds allures the heart of every woman. Gemstone diamond earrings are perfect accessories if you desire to look chic and stylish. You would want to flaunt your diamond earrings since they are one of the most beautiful pieces of jewelry you can own.
The brilliant shine of the diamonds and sparkling colors of the gemstones create a magical and captivating aura, which attracts everyone. Since eternity, gemstone earrings have a universal appeal for women all over the world since they help to make the perfect fashion statement. Moreover, this excellent and adorable stone has also caught the fancy of men who are increasingly showing a liking towards it. With even men engaging in purchase of gemstone and diamond jewelry, the demand has risen and so have the number of outlets; both physical stores and online have also increased correspondingly.
Multipurpose: You can wear it for any occasion, with any outfits
Gemstone earrings go well with all kind of outfits; be it western or Indian. You can wear them anywhere, at any time. Wear your diamond earrings with an evening dress to a fancy dinner party, or with blue jeans and a knitted sweater for an afternoon picnic for a trendy look. Its elegance, matchless brilliance, and versatility make it the most preferred choice for any person. All this proves that diamond earrings or any other jewelry piece made from diamonds are best for varied purposes, thus making them a perfect choice to buy.
There are multiple designs and shapes available
You can choose from an endless array of styles, shapes, and designs. You can also customize according to your own personal style. In fact, they are an intrinsic part of your elite style statement.
No other accessory can ever match the breathtaking beauty of beautifully crafted and well-designed diamond gemstone earrings. Gemstones come in a wide variety of different colors, shades, shapes, and tones, including blue, green, yellow, pink or brown. They can be made in a variety of settings in sterling silver, or gold or platinum. There are many contemporary as well as traditional styles of diamond earrings.
With variety, people can have options to choose. This also ensures that you can buy according to the liking of your loved ones too; thus making them feel happy.
It's a Perfect gift for all occasions
Diamond gemstone earrings are a perfect gift for all occasions. You would love to receive this alluring gift from someone you love and will surely cherish it for a long time. This beautiful gift creates an everlasting memory of your relationships. Along with your life partners, these earrings can also be good gifts for your sister, mother or any other female closely related to you. One thing is guaranteed that the person who receives this gift is sure to cherish it forever.
Gemstone earring is easily available online
It is very important that when choosing diamond gemstone earrings you should go to a reputed jeweler. However, at times when you simply want to sit at home and get your precious pair, you can browse the net.
In this era where ecommerce rules, you need not run from one jeweler to another. It is seen that local stores offer limited variety. There are many reputed online stores who offer a very varied collection of earrings and have a wide range of quality.
You can get a clear idea of the different styles and prices of diamond earrings that are available when you search the net. Just type Gemstone earrings and you will find numerous reliable websites which keep updating their designs and even offer good deals. Reputed stores even offer a certificate of guarantee for the quality of their diamonds and gemstones.