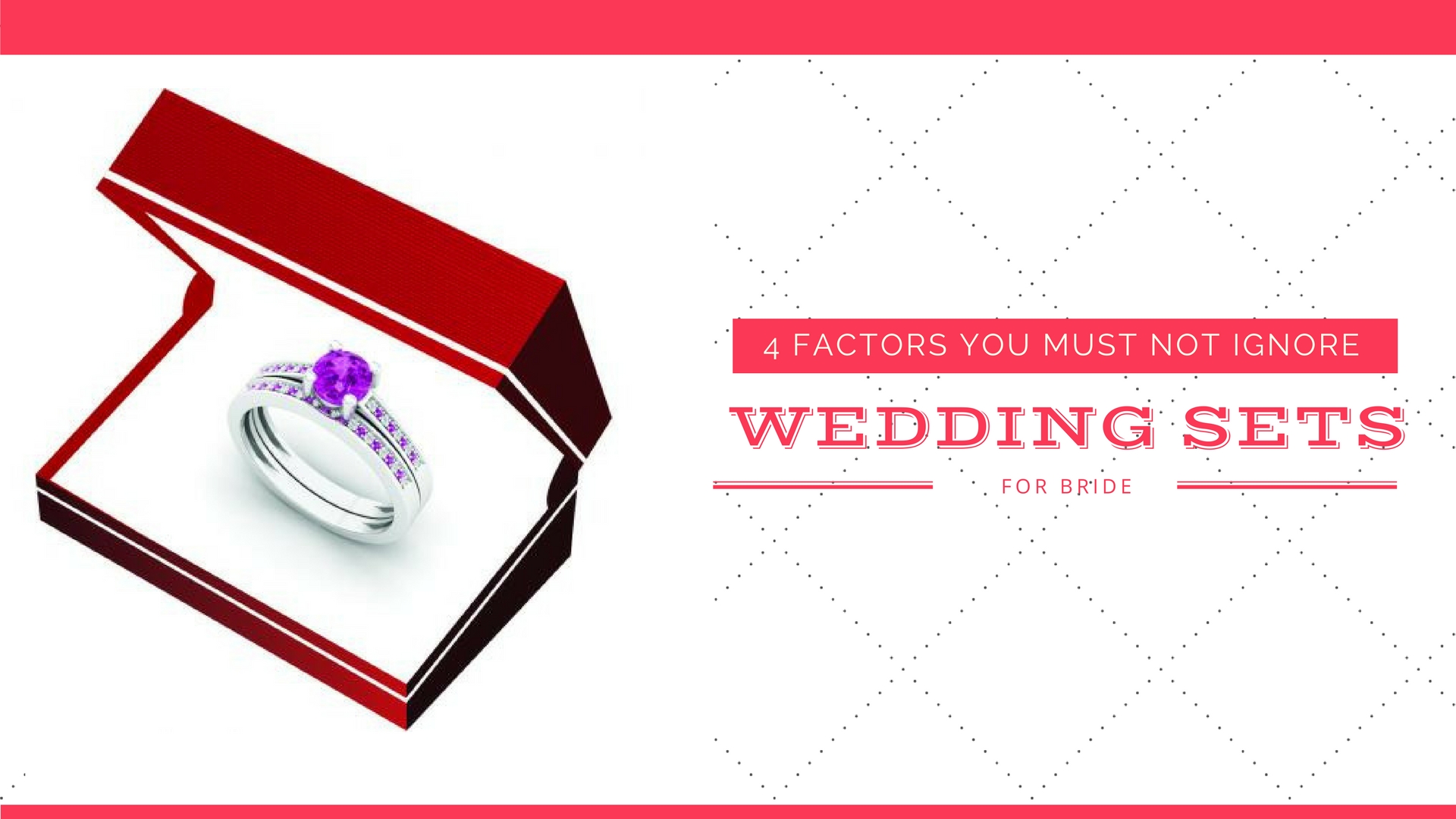 When we talk about the wedding, jewelry comes to mind. Out of all jewelry, unique diamond rings are the most special for the bride as well as groom. Most women love diamonds, so it is extremely important to take extra care while buying them.
Once a woman gets married, she wears both rings together; on the ring finger. These rings are sold together in one set, as they should match with each other and should be comfortable when women wear both of them together.
A few factors if kept in mind will help you find the perfect set. Three main things you must consider are budget, metals, and stones. So, here we will talk about some great tips and tricks to buy perfect wedding ring sets.
Wedding ring sets consists of two rings; for engagement and for a wedding.
DECIDE YOUR BUDGET
When it comes to bridal wedding ring sets, there is one for all types of a budget; be it economical, mid-range or high-range. With so many expenses involved in a wedding, there are people who don't prefer to spend much for rings and they go for the economical option.
Most people fall into the second category i.e. mid-range budget. Of course, the sky is the limit when it comes to jewelry. As a result, people willing to get extra diamonds and huge ones go for the high-end budget.
You must set your budget before you start looking for rings.
PICK THE PERFECT METAL FOR BAND
You have three options when it comes to metal options; platinum, gold, and silver.
1. Platinum is the most expensive, hard and durable which maintains its color for the lifetime.
2. Gold is not as hard as platinum, but it lasts for several years too. You have three options if you choose gold; white gold, yellow gold and rose gold.
3. Silver is the least expensive metal for wedding ring bands, but it can get scratched easily.
Apart from a metal of the band, you must also focus on the design, comfort, and size.
LEARN ABOUT THE 4CS OF DIAMOND
There are four things you must consider when deciding the stones; carat, clarity, color, and cut.
1. Carat weight is a measure of the size of a diamond.
2. Clarity check includes checking inclusions, imperfections, and level of sparkle.
3. Also, you can select the diamond color of your choice.
4. When it comes to cut, you can choose the one you like the most; it can be round, emerald, princess, oval, pear and marquise, to name a few.
QUALITY CHECK BEFORE MAKE PURCHASE
It is always a wise idea to do a quality check before you purchase them. Check for the markings like a trademark of the manufacturer, mineral content, and symbol of the sponsors.
In case it is the mixture of two metals, there should be a separate mark for each one.
If you keep the above-mentioned factors in mind, you are sure to end up buying the right affordable rings sets for your wedding.
However, one of the most important tips is to protect your rings. You must do things that will reduce the chances of damaging them. You should not work or play sports whilst wearing them.
Also, don't wear them in swimming pool and while using chemicals. In short, make sure you clean them regularly and protect them so that they last forever!