If a gift is to express love, nothing can do it the way a diamond solitaire pendant does. There is something about the simple yet unique design of contemporary (and vintage) diamond pendants that stirs the heart of women. Yes, it can do better justice to the magnificence of diamonds than any other precious piece of jewelry. All in all, diamond solitaire necklace or pendant is an everlasting jewelry piece, and all women desire to have this scintillating gemstone encrusted gift in their collection.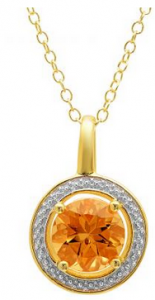 Attract more Love with a Diamond Pendant
These days, women choose to wear simple and elegant accessories and jewelries, rather than heavy jewelry sets. A diamond pendant set against platinum or gold chain displays elegance and style. It can be extremely enthralling when your beloved accepts your present of love and you can see that loving look of admiration in her eyes. So, you can count on the exquisite diamond solitaire pendant as a gift that will bring you much closer to her. You need not wait for any special occasion, simply go ahead and buy the same whenever your heart desires.
Uniqueness Personified
Most women would be more than happy to get a diamond solitaire necklace from their partner. This piece of jewelry displays elegance and is subtly ostentatious. This is the reason that it matches up with just any outfit; whether casual wear or a classy, exquisite gown.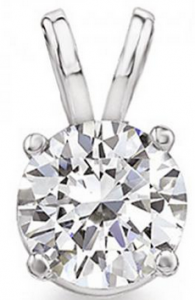 Diamond Solitaire Pendant to match her Style
Men often take along their partner to the shop or ask about her likes and dislikes, so as to ensure that she falls in love with their gift instantly. A pendant made in diamond is such that no matter what size, metal or design it comes in; the elegance is equally great. There are numerous designs of pendants available in the market these days and you can easily find the right one to match the style quotient of your girl.
Gift for Woman of Any Age
The love of a woman in a man's life can come in many forms—a mother, a wife, a daughter, a sister, or a friend. These pendants can be gifted to women of any age – yes, you may even offer it to your grandma to flaunt her beauty and gracefulness.
Way Forward
What are your waiting for? Just mark your calendar with those special dates that herald her birthday, anniversary, or any other red-lettered social event and go for a diamond solitaire pendants online. Research well to be assured of high quality, originality, purity, cut and all the other factors that will make your special gift all the more special.
After all, she deserves it! Read more here