Anniversaries are those special days in a couple's life when one should not hold back to tell his partner how important he/she is in his life. If you find it difficult to express your love, dazzling diamond anniversary rings can definitely make the task easier.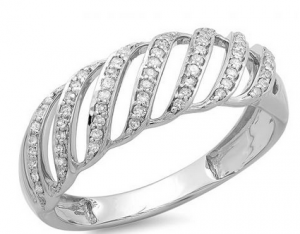 Why are Diamond Anniversary Bands Important?
Sometimes, it so happens that love seems to fade away from your marriage. Years after marriage, it often becomes difficult to express your heart through words. Thus, you should choose these important dates of your life to express your love and acknowledge the presence of that special person in your life, by giving her a special present. Exchanging gifts on these special occasions conveys the deep message that you otherwise find difficult to express. These small tokens of love, such as diamond anniversary bands, will remind you of the good times in your life and make your relationship stronger than before.
Commemorate Your Special Day
A diamond ring on your finger makes people curious enough to ask you about the special one in your life, thereby giving you a chance of reliving some of those special moments shared together. The diamond anniversary band on your finger signifies the completeness in your life, and is a lovely piece of jewel to have. If you choose a solitaire anniversary with a sparkling diamond, then do know that it symbolizes the glory of your relationship. However, even as you celebrate your special day, there can be some factors that may stop you from picking up the perfect diamond anniversary band for your partner. Price is one of those, specifically because diamonds are a tad too expensive. So, look around carefully and you will soon find a ring that befits your partner's style and your budget alike.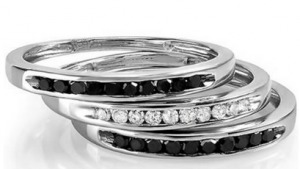 Should you buy at Expensive Jewelry Shops or Online?
You can now buy diamond anniversary bands online, generally at a price that suits your budget. The online platform to buy a beautiful diamond anniversary band paves the way for you to tell your better half how happy you are to have him/her in your journey of life.
Renew Your Love
People believe that a diamond anniversary band is an ideal gift for the golden jubilee year of marriage; but is it really important to wait fifty years to tell your partner how special he/she is? What else can be the best gift for you on your special day than seeing that precious smile on your partners face? Be sure, a diamond anniversary band is invariably the best gift to reinvigorate your marital life.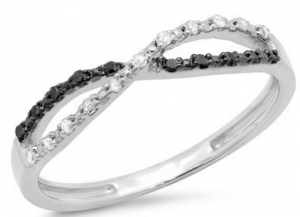 Make the Special Day More Special
You can mark your anniversary as a special day of your life when you decide to get a pair of diamond anniversary bands to signify your love for each other. You had exchanged rings on your wedding day while taking that most significant marriage vow, "I do". In the same manner, your anniversary deserves a similar token of love when you can exchange your beautiful bands and say "I still do".