Wedding is a special day and it needs special preparations too from wedding clothes to accessories. Everyone tries to look best on the wedding day and once if you have chosen your fabulous wedding ring then comes into the list is the wedding band. A wedding band that can add on to the ring. Here wedding diamond band is the most preferred choice. For some it looks time taking and confusing act to choose a good wedding band but actually it is not. You just need to keep few point in mind while out for buying a wedding band for you and definitely you will end up  having the best one for you.
The very first thing you need to keep up in mind is the latest trend. Nowadays the traditional and platinum bands are out of fashion and brides love to wear the wedding bands which are full with diamonds. Once you set your mind for buying a wedding diamond band than look up for the types and designs. There are lot many types of diamond bands available with different types of diamonds.
Choose the shape after that. Round diamonds are the most popular ones but other shapes are also in fashion like oval and princess cut. Oval and princess cut diamonds are more preferred by the young brides. Few other shapes are asscher cut and cushion cut. The latest trend is also about the color diamonds. You can choose the color of the diamond of any shade like, purple, pink, yellow or brown. Colorful wedding diamond band will definitely look fabulous if you have a matching engagement or wedding ring.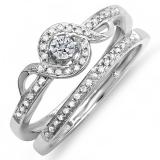 Here you need to check with the style and cut of your wedding ring and try to match the shape and cut of diamonds with that. If you have a wedding ring with princess cut diamond then the wedding band with small diamonds will look great with that.
Once you have decided with these things then you need to keep on check with few more things. There are different types of bands available like made of yellow gold, white gold, platinum and titanium. Among these gold and platinum are best for the women while titanium is more preferred by men.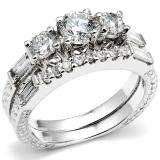 You need to do some basic research with the local stores and online to find a best jeweler for you from where you can buy a best wedding diamond band for you.