Sterling silver diamond jewelry is in fashion trend nowadays. It is becoming more and more popular among the fashion conscious people.  More people are turning to silver jewelry from gold jewelry. Sterling silver is a type of silver which has 7.5 percent copper is added to the 92.5 percent silver and this makes it more suitable for the jewelry in comparison to fine silver. Fine silver or known as pure silver is 100 percent silver so it is too soft and not suitable for the jewelry making.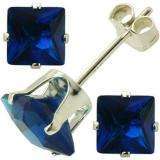 There are many types of jewelry is available in sterling silver  like rings, bracelets , pendants or necklaces. Among all sterling silver chains are the most popular ones. These chains are also available in variety of designs like box, rope, figaro, curb, herringbone, rolled anchor, figure eight or alternating long and sort link. These silver chains serves as a perfect backdrop for the sterling silver diamond pendants and silver lockets. These chains are even available in custom made designs and shapes like double rope and diamond cut.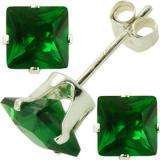 Gold jewelry looks odd match with so many outfits which have silver or white base. At that times silver jewelry looks fabulous and gives the perfect look to the wearer. Even silver pendants are very desirable thing in men's accessories too. This sterling jewelry is fashionable thing but it needs little extra care too. It came turn black while come in contact with few chemicals like perfumes, bleach or nail polish remover. It always comes with care instructions so it lasts long if one follows the aftercare instructions. It becomes displeasing fast but to clean it is also easy.
One need to be little careful also while cleaning the sterling silver or sterling silver diamond jewelry. Few chemicals like alcohol, ammonia, acetone and bleach can damage the piece of beautiful jewelry beyond repair so always check the cleanser prior using it. Make sure that the cleanser is free from all these chemicals. Always use the mild cleanser and soft brush and the cleanser diluted in water is more preferable.
Hard bristle brushes can make real damage to the jewelry it can make scratches and even damage the diamonds too. Here one can use baby tooth brush or mushroom brush. Clean the jewelry with proper cloth once it is cleaned and brushed. Use the 100 percent cotton brush to save the sterling silver jewelry from damage.
With following few simple steps you can enjoy the piece of your precious sterling diamond jewelry for longer period of time.