Jewelry is an integral part of human development and it even speaks lots more about human psyche. The jewelry one wears reveals not only ones outer personality but the inner nature too. Humans are always attracted towards bright light and everything that shines as it gives hope and positivity. When the precious metals like silver and gold were found they became the most desirable one to own. Diamonds overcome all with its shine and radiance and the brightness. It proves its worth like the little shines starts which are obtained from the depth of earth. As if those are the miniature stars which we humans can see everyday in the night but are out of reach.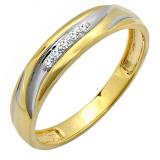 Diamonds and diamond jewelry become most precious ones after its discovery. Earlier its use was limited only to the royals because of its scarcity and the higher value. In the later 1https://www.dazzlingrock.com/Mens-Jewelry/Diamonds-Rings/pcid/102/26th cehttps://www.dazzlingrock.com/Mens-Jewelry/Diamonds-Rings/pcid/102/2ntury diamond engagement ring was used first time to give to the royal lady but its use became more widely acceptable to the common man in the 19th century. Christian customs have introduced engagement rings as a part of engagement ceremony and in this diamond engagement rings are the most desirable ones. Women love beautiful things and precious gemstones and when its comes to diamond jewelry it becomes hard to resist to say no to the one. More and more man started using diamond engagement rings to propose for the marriage to so listen to the yes from the special lady in their life.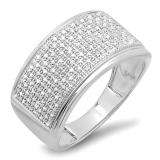 Lot many varieties in diamonds are available like necklaces, pendants, bracelets, rings and earrings. These are available with the combination of gold, silver or platinum. No matter it is associated with what metal but diamonds always look stunning. It gives the rich look to the wearer. Diamond jewelry is the first preferences for woman and that's why it is always said that diamonds are the best friends for woman. The shine and quality of diamonds never deteriorate with the time. That is the best feature to won the diamond jewelry. Its value even increases day by day.
Certified diamond jewelry is the best option to buy as it gives the full value of the diamond when one wants to sell it. Even it gives the surety that you are paying for the right product. The effect of global economy is nominal n the diamond and globally it has same value that has given rise to the diamonds as a good investment option.