'Old is gold' concept has revived itself with the comeback of hip hop jewelry right from the nineties era. Jewelers are in a hoard to extract maximum benefit out of this market and meet the customers' demand of this type of jewelry. This section of custom made hip hop jewelry is made from precious metals and stones which are priced at wholesale rates. The wholesale hip hop jewelry market is very high and has greater demand in developing countries.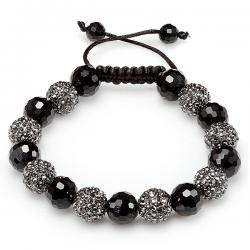 Cheap wholesale hip hop jewelry maybe new term for you, but its not new to fashion conscious people who are in accordance with the hip hop style having limited budget to spend on these jewellery. The term cheap refers to inexpensive materials and labor that can create mesmerizing hip hop jewelry pieces that are in budget. The market and demand of wholesale hip hop jewelry is very large with so many designs and options being available in new designs and styles made from non-precious metals instead of precious metals. Hence you can find both precious and non-precious metals hip hop jewelry in market that are wearable to almost any occasion and place. When you go about shopping for hip hop jewelry the first thing to decide is the metal from which they are made.
The most popular metal choice in making of wholesale hip hop jewelry is the sterling silver accompanied with rhodium plate with few microns that gives the jewel perfect white look. Yellow gold is converted into white gold with similar process, thus the sterling silver look same as white gold. The main thing which is not present in sterling silver jewelry is the karat of platinum and white gold. Silver pieces can be gold polished to give them look of a gold jewelry. Stainless steel, pewter and other types of metals are used in making of cheap hip hop jewelry. These metals react positively to polishing and buffing giving them look and feel of white gold and yellow gold.
The materials and craftsmanship used are two main things that decide the overall cost of the hip hop jewelry piece. Low cost materials like sterling silver and cubic zirconia can be used go make low priced jewelry. There are several online shops that deal into wholesale hip hop jewelry at very reasonable prices and good designs.
Compare the prices and the designs before making the purchase so that you get the best deal out of your purchase.
Find us more information at https://www.dazzlingrock.com