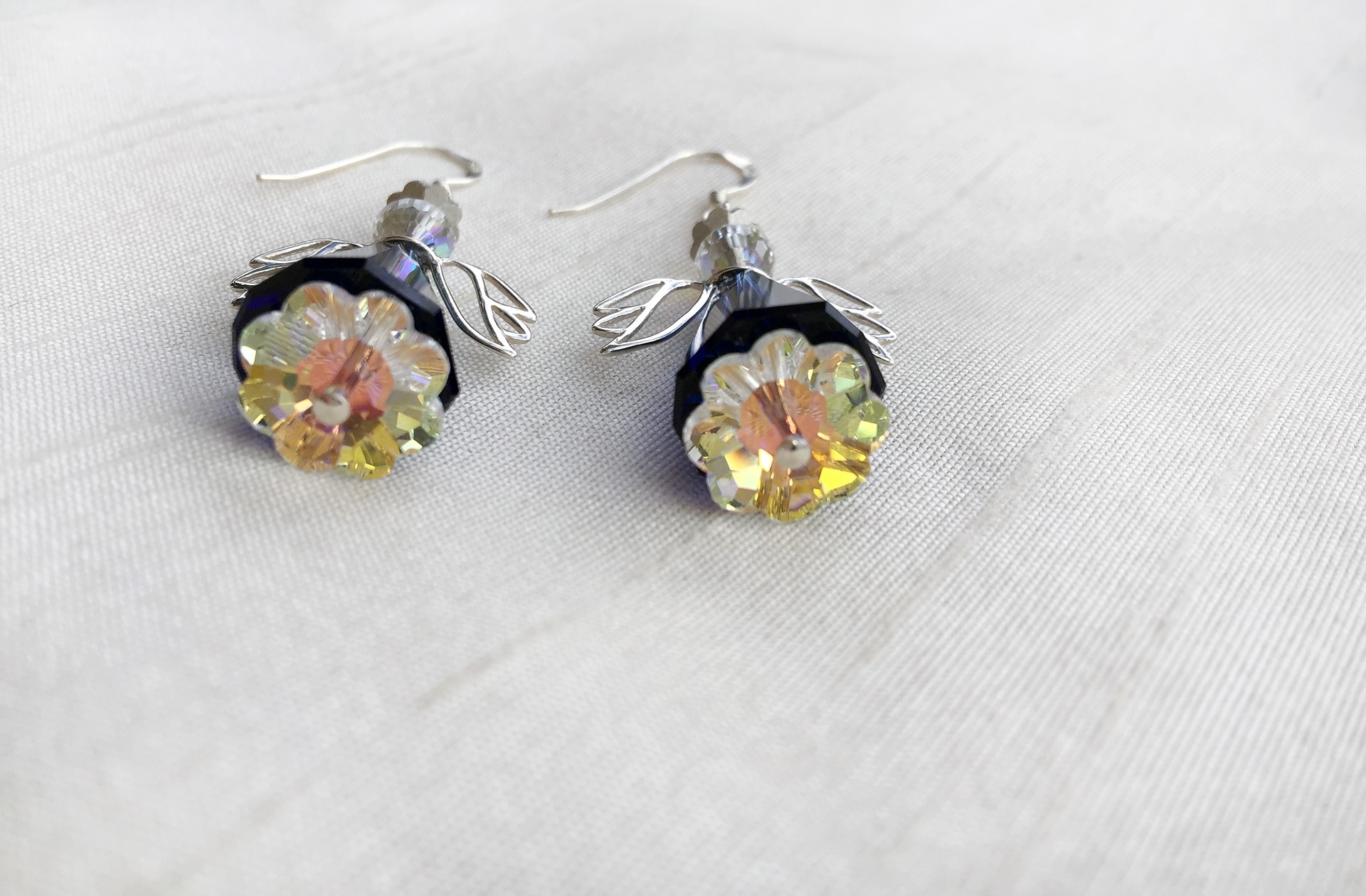 Diamonds are diamonds, but the colored stones are catching up and adding to the bling. Let us help you look for those perfect gemstone diamond earrings for your special someone.
Ever noticed what the famous Hollywood or Bollywood stars wear on the red carpet
Well, women are getting bored by the traditional white diamonds and are slowly replacing them with the unusual colored gemstones. There are plenty of beautiful and authentic gemstone earrings available in all shapes, colors, and sizes. If you are searching for gorgeous gemstone earrings, then there is plenty to choose from.
Aquamarine, Ruby, Sapphire, Emerald, Topaz are some of the most popular gemstones amongst others. Simple diamond stud earrings or beautiful danglers? Choose the design and the color of the stone, and you will be ready to show off those sexy earrings. Did you know that certain gemstones are rarer than diamonds?
Here, we will acquaint you with some of the rare gemstones.
Painite
Painite is the world's rarest gemstone mineral on Earth, which discovered in Myanmar in the 1950's.
Alexandrite
This rare gemstone is known for its color changing properties; it shifts in color depending upon what kind of light is falling on it. Though it belongs to the same family of gemstones as emerald, what sets it apart is the color changing a property, which is due to the rare combination of minerals like titanium, iron, and chromium.
Tanzanite
These gemstones are 1000 times rarer than diamonds. They also exhibit a shift in color depending on the crystal orientation and the lighting conditions, and these color variations are due to the presence of vanadium ions. Not at all as common as a gemstone, the jewels made from tanzanite are rare and worth their penny, and how!
Benitoite
This rare, striking blue gemstone looks fantastic under UV lights. Its brilliant blue color makes it unique.
Red Beryl
Also known as Red Emerald or Scarlett Emerald, these rare gemstones are closely related to emerald and aquamarine on the chemical level; but there is no doubt that they are more limited than both.
So, if you are looking for a rare and gorgeous pair of gemstone earrings, there is no shortage of choices. But, yes, if you are looking for something more reasonable and within your budget, there is ample choice in that category too. Let us help you find a fancy set of gemstone earrings which suits your budget.
Choose the Perfect Colored Gemstone
Finding the right color stone for the perfect earrings is the most critical decision to be taken. If you want to give a personal touch by designing the earrings yourself, then the semi-mount earrings are the best option. In semi-mount earrings, the intricate settings and details are complete; only the central stone is missing. You can choose the stone according to the dress you want to match it with, or a more neutral color to match your wardrobe
Gemstones are available in every color of the rainbow and are often as valuable as diamonds. Since gemstone earrings are less expensive, you can splurge on a more massive, more impressive and exquisite looking set of gemstone earrings.
Some of the most popular gemstones that would also match your budget are:
Amber
This orange color gemstone is not a stone; it is fossilized tree resin. People believe that Amber clears the mind and eases the stress of people who wear it.
Amethyst
This brilliant purple color gemstone is one of the most popular stones. It believes that Amethyst helps with insomnia as well as pain relief and brings peace to the person who wears it.
Garnet
These are precious, dark red colored gemstones that were very popular during the Victorian era. It believes that these red stones boost the self-confidence of the wearer.
Quartz
It is the most common gemstone on earth with many different colors and characteristics. The most common kind of Quartz is Rock Crystal, which is transparent like glass, Rose Quartz, Smoky Quartz and many more. It is believed to serve as a healing stone.
Topaz
The Imperial Topaz is the most valuable yellow/orange gemstone which is transparent or translucent. People believe that Topaz helps relieve stress, tension and brings success and good fortune.
Things to Remember While Choosing Gemstone
Each gemstone is unique and is judged according to the dispersion of white light, how scratch resistant a gem is, how dense is it, refractive index, luster, fracture, and cleavage.
With plenty of beautiful and authentic gemstones available in the market or online, you have to guard against fake gemstones.
Always look for a reputed jeweler, who is well established in this line of work, to help you buy the perfect pair. No harm in taking the help of family and friends in finding the best jeweler.
Check online for reviews and ratings of the company or private jeweler you plan to deal. Ask for kosher certifications of the gemstones being purchased.
Found those beautiful pairs of gemstone earrings you just can't resist? Relax! Take your time. Take those gemstone earrings to a local jeweler for an independent appraisal, so that you are entirely sure that what you are paying for is genuine.
Choose the earrings that make of durable and quality metals. Try and avoid white gold with rhodium plating as this process of rhodium plating can damage the gemstones. The common metals used for setting most precious gemstones are yellow gold, white gold, rose gold, platinum, and palladium.
If your budget is limited, then you can always go in for synthetic lab created gemstones which have the same physical and chemical properties as those gorgeous looking real gemstones. Rest assured no one will know the difference.
Last Word
Every piece of jewelry that you plan to buy is always exceptional, and they make a vibrant and sparkling addition to your collection. High-quality, colorful gemstone look gorgeous; and with a limited budget, they are the best alternative to traditional diamond earrings. The inherent allure of gemstone, with their multiple color and style combinations, is a reflection of your style.
So, go ahead and buy those gorgeous and perfect gemstone earrings for your sweetheart – she deserves it!