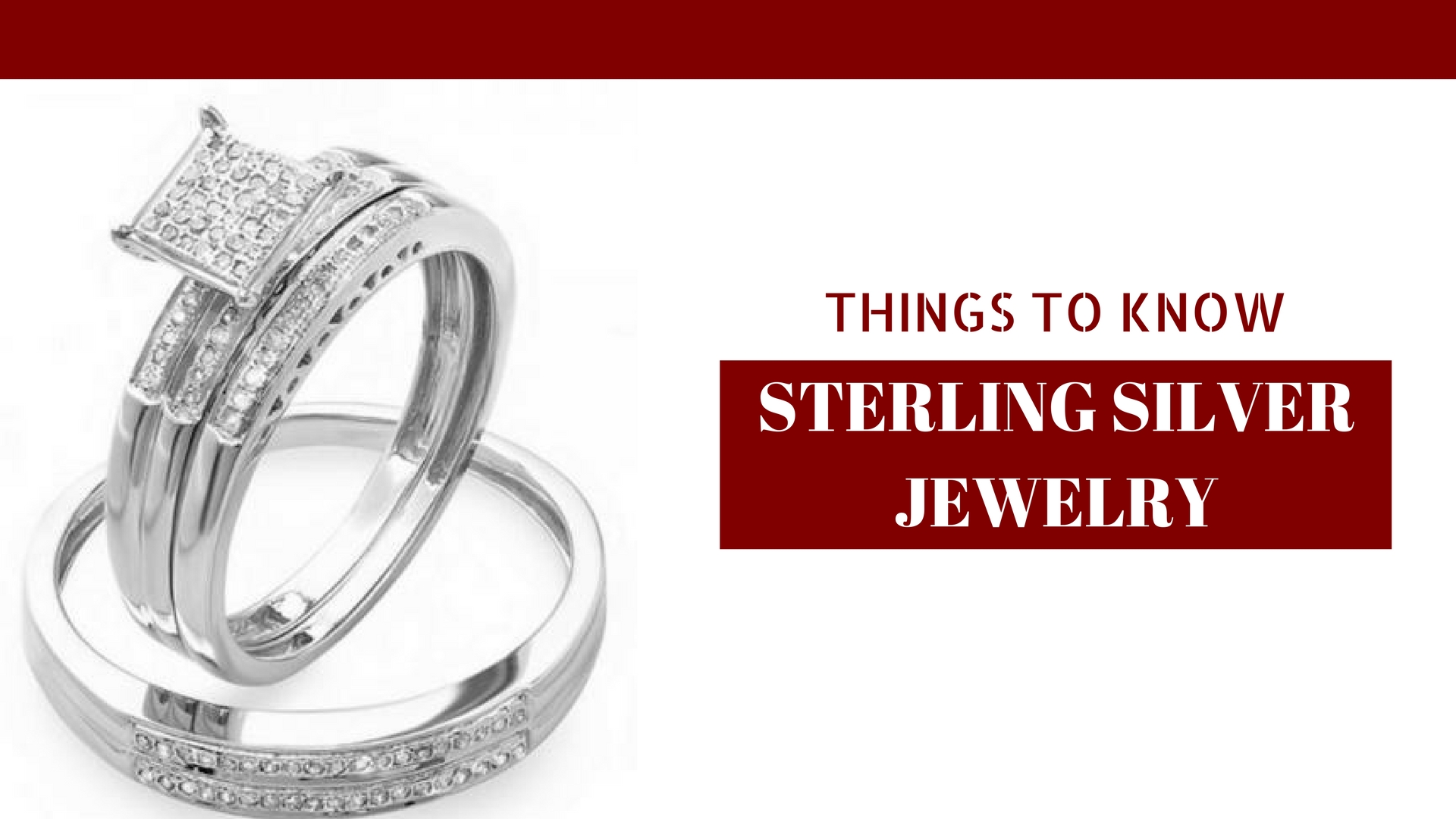 The dazzling world of precious stones, semi-precious gems, glittering diamonds, and glittering metals is grabbing the attention of jewelry lovers like never before. With more and more contemporary designs coming to the fore — be it in the form of platinum settings, sterling silver diamond rings, yellow gold necklaces, white gold bangles, rose gold bridal sets, palladium chains, or more – there are a lot of options to choose from! For instance, if you are all set to make heads turn at the next party, then do not forget to wear your new sterling silver jewelry. With people waiting to see new designs; you can look forward to getting more compliments coming your way!
Here we are about to take a quick look at sterling silver jewelry and how it is making jewelry lovers go "wow!"
1. Sterling Silver Jewelry is the New Rage
Reputed sellers of sterling silver jewelry are now luring women of all ages with some of the most attractive designs in necklaces, earrings, rings, and bracelets. Made from silver that is purer in form than traditional sterling, they use Argentium 960, which is 96% pure. Using sterling silver in its purest form gives buyers like you instant access to the highest percentage of silver jewelry that can be found anywhere.
The good thing about investing in Argentium sterling silver is that this metal resists tarnishing in better ways than most other silver alloys. This feature allows sterling silver to relish a better tone and shine in its pieces, and for a much longer time. In case these jewels lack their luster over time, they can be polished to restore their original shine once again.
These and other benchmarked qualities of sterling silver are making this metal a rage in all circles, and how. From young girls desirous of flashing their youthful charm to demure middle-aged women in their elegant outfits, this semi-precious metal is surely making its presence felt in the form of premium-quality earrings, cuffs, rings, bracelets, and necklaces made of sterling silver.
2. Reason Behind Popularity of Silver Jewelry
In all probability, the immense popularity of this shimmering white metal can be attributed to the fact that it is capable of being worn at day and night alike, and with all kinds of apparel. This oft-purchased option of everyday jewelry is way less expensive than pieces made of platinum or white gold. It's easy to express one's style with the help of well-fashioned designs in the form of key pendants, zodiac symbol necklaces, sterling silver flowers, knot rings, and a lot more. Buyers looking for higher durability quotients should opt for Argentium sterling silver that is easy to polish and clean.
More so, in case jewelry buyers are suffering from nickel allergy, they can still go for sterling silver diamond earrings, necklaces, and other pieces safely. This is because Argentium 960 jewelry does not contain any presence of nickel in it. In addition, high-end sterling silver sellers are known to manufacture their jewelry from recycled traceable silver. This effectively means that they are offering products that are more congenial for the environment than regular traditional sterling silver – so, think no more, go for it if you are also a proponent of "green" jewelry!
3. Benefits of Argentium Sterling Silver
1. It is 96% pure silver, as compared to sterling silver that's 92.5% pure.
2. Brighter than platinum, this type of sterling silver is also easier to clean.
3. Less expensive than platinum and white gold, Argentium Sterling Silver is recycled,
4. traceable silver that's better for a "green" environment.
5. It is capable of resisting tarnish, naturally.
6. As it does not have any nickel, it is a good choice for those suffering from allergies
Sterling silver, setting standards for beautiful, long-lasting and high-quality jewelry, contains over 90 percent pure silver and is mixed with certain kinds of alloys for adding strength and durability. One of the best things about buying sterling silver pieces is that products made from the same do not tarnish or wear down easily, a la regular silver.
4. How To Take Care of Sterling Silver Jewelry
Sterling silver can last a lifetime if taken care of in the proper way. In order to minimize scratches and/or any other kind of damage, it is recommended that you keep your silver jewelry in separate compartments in your jewelry case, or in a cloth pouch. At all costs, it is important to avoid household chemicals like bleach or ammonia for their cleaning. The products recommended by premium sellers should be used for bringing back their luster and shine. Also, swimming for long times in chlorinated water can also damage sterling silver; so, they should be removed before you take the plunge.
Stamps of Quality
Most high-quality sterling silver items are available with a stamp that qualifies them for "quality" and "fineness". Designating the precious metal content of jewelry items clearly, these registered trademarks and maker's marks are guided by the federal laws.
Last Word
sterling silver diamond is here to stay and is being purchased by people looking for long lasting and good investments in fashionable pieces. Full of glitter and shine, this silver alloy is capable of being passed down the generations, and suits all occasions. So, if you have been looking towards making some good buys, then sterling silver jewelry is what you should be looking at too!